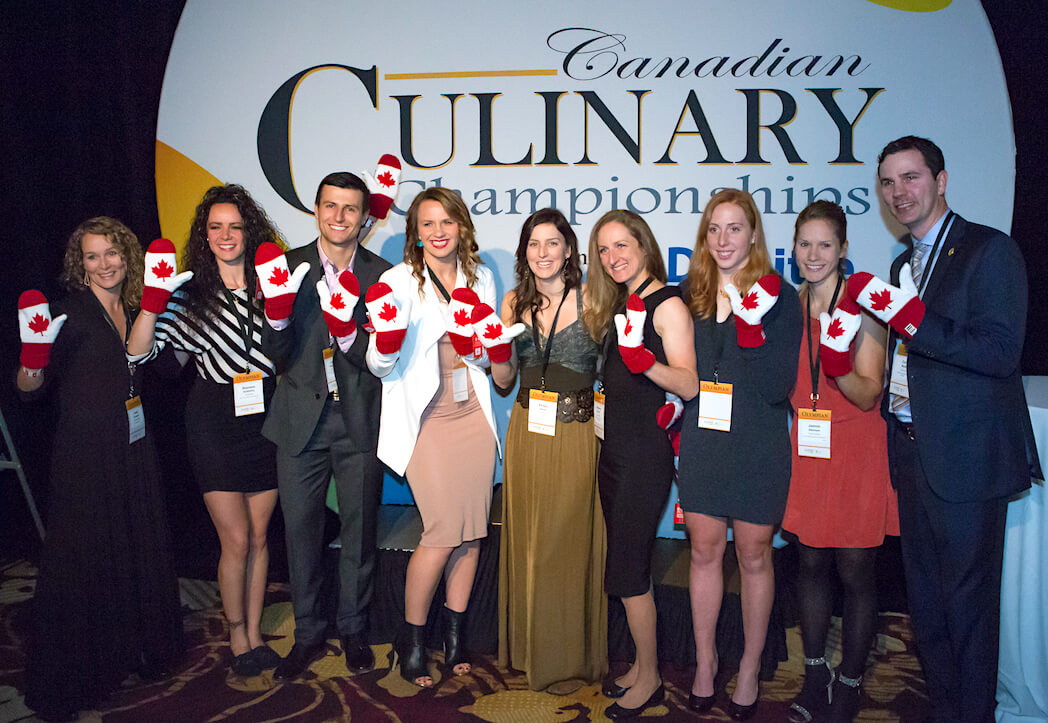 With the PyeongChang 2018 Winter Olympics just one month away, chefs and organizers of the 2018 Canadian Culinary Championships are getting ready for a battle of the plates on February 2 and 3 in Kelowna.
"Net proceeds from the Canadian Culinary Championships are provided to the Canadian Olympic Foundation which supports Olympic athletes and high performance programs," says Gold Medal Plates co-founderKaren Blair. "Since 2004, Gold Medal Plates has generated over $12 million for Canada's Olympic athletes."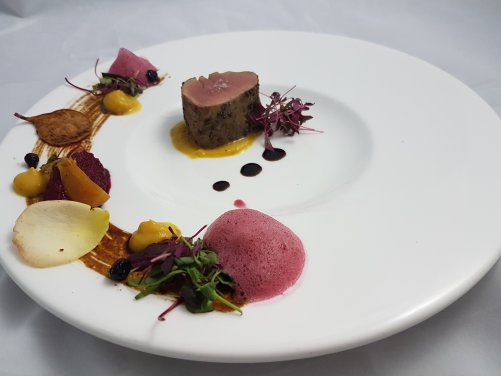 The Canadian Culinary Championships involves three intense competitions for the chefs over two days.  "This is the biggest and most serious national competition for Canadian chefs," says national culinary advisor, James Chatto. "Victory is a career-changer."
Competition I: Mystery Wine Pairing: Chefs are given a mystery bottle of wine and are challenged to create a dish with local ingredients that best complement the mysterious vintage, in a set amount of time and with a set budget. Guests will have the pleasure of sampling these creations on the opening night of the competition, in a stand-up cocktail reception format. During the event, guests will taste the mystery wine and play 'judge' as they vote on the 'People's Choice Award' for the best food-and-wine pairing. In addition, five 'Gold Medal Pints' finalists (selected from 50 craft beers from across Canada) will be featured and judged live by a panel of judges, and the bronze-, silver- and gold-medal-winning beers will be announced. A silent auction of rare wines and other experiences will also be featured.
Competition II: The Black Box: One of the most exciting parts of the competition. Chefs will be given a black box containing seven diverse ingredients and must use them all to produce and plate a spectacular dish for the national judges. All in one very short hour. Guests won't get much closer to watching an Iron Chef type competition than this.  There is a mini market at the Okanagan College that features local products and the Okanagan Culinary Department creates a fantastic spread of food during the competition! NOTE: this event is ONLY open to guests who purchase three-event packages.
The Grand Finale: On the final night of competition, anything goes. Chefs create their best dish for guests to sample, paired with a Canadian wine, spirit or beer from their regional beverage partner. By evening's end, Canada's Champion Chef of 2018 will be crowned and a victory celebration will be staged which will feature Olympic Gold Medalist in Ski Cross, Ashleigh McIvor as MC, and iconic Canadian rockers 54-40 led by chief songwriter, Neil Osborne. They will perform during the show and will finish the night off with an intimate live performance performing such classics as Ocean Pearl, I Go Blind and Miss You.
Limited tickets to the 2018 event remain. Attendees can choose from three-event package options to others that include the Friday Mystery Wine Pairing Competition (including Gold Medal Pints with five finalist beers from across Canada), the Black Box Competition or the Saturday Grand Finale. Anticipated to be another sold-out event, tickets can be purchased online at www.goldmedalplates.com
Chefs Competing at the 2018 Canadian Culinary Championships:
Alex Chen – Boulevard Kitchen & Oyster Bar, Vancouver, representing British Columbia
Shane Chartrand – SAGE, representing Edmonton
Blake Flann – BLAKE from Canmore, representing Calgary
David Vinoya - Wild Sage Kitchen & Bar, representing Regina
James McFarland - University of Saskatchewan, representing Saskatoon
Mike Robins - Sous Sol, representing Winnipeg
Lorenzo Loseto - George Restaurant, representing Toronto
Briana Kim - Café My House, representing Ottawa
Éric Gonzalez - L'Atelier Joël Robuchon, representing Montreal
Barry Mooney – Gio, representing Nova Scotia
Nick Jewczyk - The Fifth Ticket, representing St. John's
Gold Medal Plates is the largest annual fundraiser for the Canadian Olympic Foundation.  To learn more about the Foundation and the programs it funds, please visit www.olympicfoundation.ca.