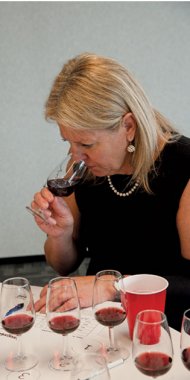 Okanagan Life presents the winners of its 2016 Best of BC Wine Awards, held March 14 on the shores of Okanagan Lake at the stunning new Kelowna Yacht Club, an emerging venue for wine events.
Submissions included 193 entries made entirely from BC grown fruit by 42 wineries and cideries. Winners were selected by an assembly of independent, experienced wine judges from every sector of the wine industry, including education, hospitality and winemaking. Floor manager Tony Bonin and consulting judge Helene Scott (right) headed a team of 20 wine judges, including Dean Anderson, Perry Bentley, Dino (Douglas) Dean, Wade Dhooge, Robin Jones, Sandra Kochan, Geo Kozoway, Mike Lee, Holly Nixon, Katarzyna Nowak, Mia Papadopoulos, Adam Relvas, Sharleen Reyden, Peter Rohmer, Darci Sellers, Greg Smith, Audrey Surrao, Avery Trent and Matt Wentzell.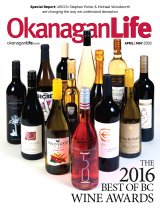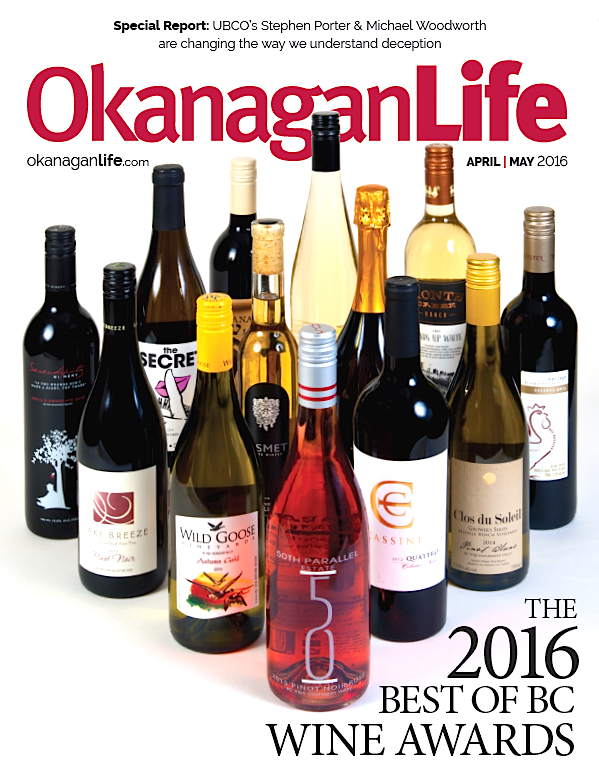 Our April-May issue celebrates the 2016 Okanagan Life Best of BC Wine Awards
When visiting wine country be sure to ask for a map at the winery as most have scouted out a regional trail to their neighbours. See if they have a passport as often prizes can be won with a wine route full of stamps. Associations also host one or two signature...