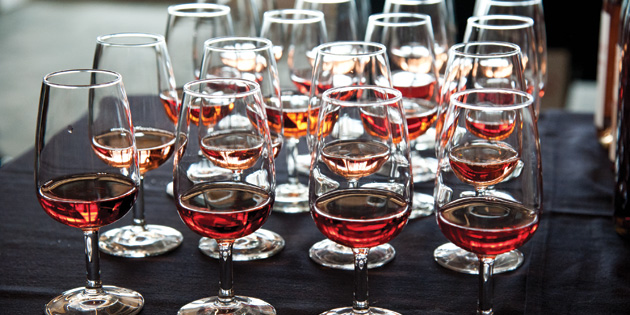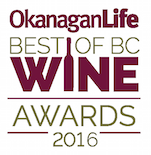 The Okanagan lifestyle, for most, is known for its simplicity—informal dining (with a touch of the inter-national) and openness to new experiences. The rise in rosé wines is very much in step with this verve.
The 2015 world wine market report shows rosé wines recording the highest growth and a growing world trend. In France, rosé wines have been a hot item for years now, with consumption increasing every year since 1990, setting a new record in 2013 when it represented 30 per cent of total wine consumption. Agriculture and Agri-Food Canada is forecasting rosé wine sales grown in Canada to increase 32 per cent from 2009. Okanagan Life Best of BC Wine Awards also saw a bloom of rosé entries this year.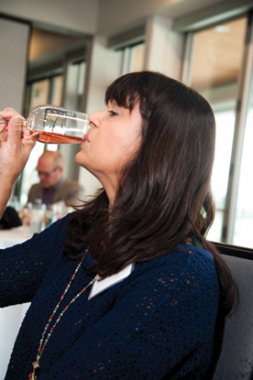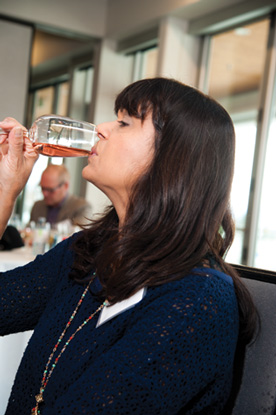 Rather than a grape, rosé is a style of making wine. While the French prefer to bottle Grenache grapes, Okanagan winemakers tend to prefer Pinot Noir for this elegant bottling. Pinot Noir hits the top ten list of grape plantings in BC, at number three.
Pinot Noir rosé is a shade darker than Provence rosé, and a bit earthier, but offers similar brightness and fruit notes, such as strawberries and melon. The natural pigments that provide wines with their colour are concentrated in the skin of red grapes. The colour of a rosé wine depends on the duration of the contact in the vat between the nearly colourless grape juice and the skins. With a shorter maceration period than red wines, this brief contact with the skins gives rosé wines their unique colours and flavours. Delicate and difficult to make, the secret behind a rosé wine and its beautiful colour, aromas and elegance, depends entirely on these precious few hours.
When the first wines in Provence were made 26 centuries ago, the light contact of the juices with grape skins was either unknown or only practiced on a limited basis. So pour a glass of delicate pink and toast to the oldest winegrowing region in France and the first wines ever to be made.
Photo: Audrey Surrao, sommelier and co-owner of RauDZ restaurant judges a flight of rosé wines.
2016 Rosé Winners
Gold
50th Parallel Estate 2015 Pinot Noir Rosé $18.00
Silver
Hillside Winery 2015 Rosé $23.99
Bronze
House of Rose Winery 2015 Rose-eh $18.90
As seen in:
[edd_social_discount id="134694″]
[downloads ids="134694″]