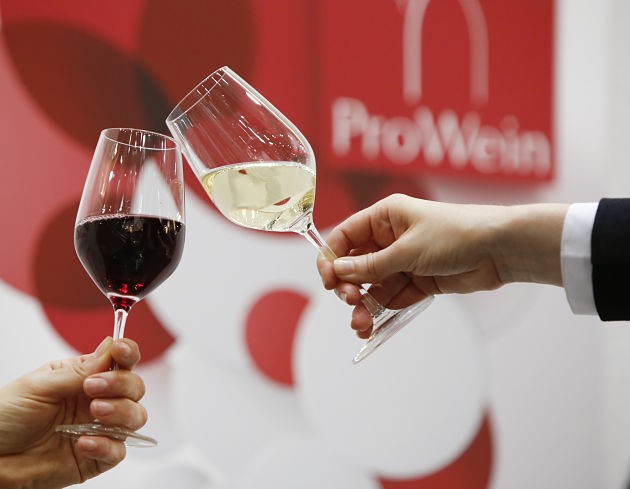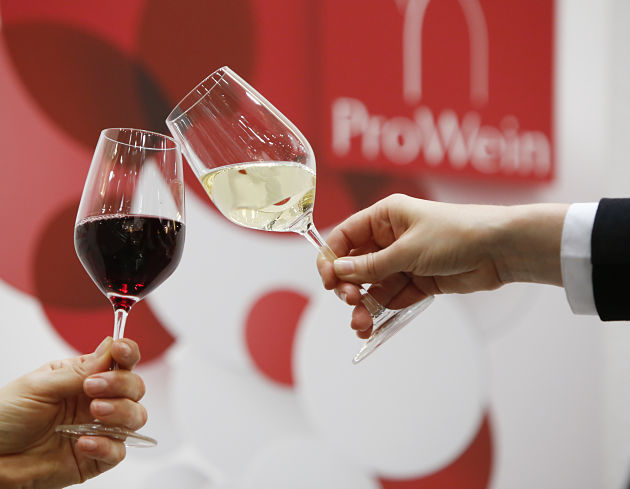 Canadian wineries from British Columbia, Ontario and Nova Scotia are joining forces to exhibit their wines under the brand 'Wines of Canada' at the upcoming ProWein International Trade Fair in Düsseldorf, Germany.
From March 13-15, 22 wineries from Canada's wine growing regions will exhibit together within this national booth showcasing the Wines of Canada to the world.
The national pavilion will showcase predominantly red and white table wines, along with a few examples of Icewine and sparkling wines, to highlight the diversity and quality of Canadian wines.
"I'm very excited by Canadian wines. Over the last year, I've tasted world class examples from Ontario, British Columbia and Nova Scotia," said internationally acclaimed author and wine critic, Dr. Jamie Goode. "What excites me most is the rate of progress: there seems to be a real momentum here. Whether it's Chardonnay, Cabernet Franc, Pinot Noir, Riesling, Gamay, Syrah or sparkling, there's a lot of superb wine waiting to be discovered."
Each day throughout the show, Goode will be presenting Discover Canada Masterclasses and interactive tastings as part of the ProWein Forum, delving into a different Canadian wine region – British Columbia, Ontario and Nova Scotia.
Attendees of the show will also have the opportunity to join Dr. Goode in the Wines of Canada pavilion to taste the region's cool climate, terroir driven wines and discover why Canadian wines are catching the world's attention.
"This is an exciting time for our industry as we are rapidly becoming recognized internationally for the quality of our wine and the uniqueness of our terroir. This is the largest contingent of British Columbia wineries to participate at ProWein and shows the enthusiasm of our industry to build on the international recognition that we have received," saidMaggie Anderson, Marketing Director for the British Columbia Wine Institute.
Steven Spurrier, renowned British wine critic and consulting editor for Decanter Magazine stated in his recent coverage of his visit to BC, "For me, wine is the three P's: People, Place and Product. British Columbia ticks all three boxes with exuberance, elegance and conviction."
Award winners from the inaugural Okanagan Life Best of BC wine awards are among the showcase of BC wines: C.C. Jentsch Cellars, Church & State Wine, Gold Hill Winery, Poplar Grove Winery, and Wild Goose Vineyards
Funding for this project has been provided by the Canadian Vintners Association, Ontario International, Nova Scotia Department of Agriculture, Global Affairs Canada, Agriculture and Agri-food Canada and the AgriMarketing program.
List of participating Canadian wineries:
British Columbia:
Bench 1775 Winery
Burrowing Owl Estate Winery
C.C. Jentsch Cellars
Church & State Wine
Gold Hill Winery
Okanagan Crush Pad
Painted Rock Estate Winery
Poplar Grove Winery
Quails' Gate Winery
Wild Goose Vineyards
Ontario:
Colio Estate Wines, Lake Erie North Shore
Flat Rock Cellars, Niagara Peninsula
Hidden Bench Vineyards, Niagara Peninsula
Lakeview Cellars, Niagara Peninsula
Pelee Island Winery, Lake Erie North Shore
Pillitteri Estates Winery, Niagara Peninsula
PondView Estate Winery, Niagara Peninsula
Domaine Queylus, Niagara Peninsula,
Sue-Ann Staff Estate Winery, Niagara Peninsula
Vineland Estates Winery, Niagara Peninsula
Nova Scotia:
Benjamin Bridge, Gaspereau Valley
Domaine de Grand Pré, Annapolis Valley