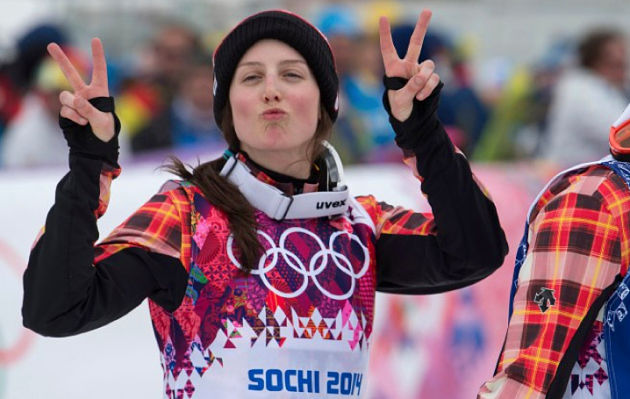 Okanagan Olympic fans can welcome home Olympic silver medallist Kelsey Serwa to Kelowna on Thursday.
Wear your red and white and join the fans at the Kelowna International Airport (YLW) on February 27 at 2:20 p.m. A short presentation on behalf of the City of Kelowna, Pacific Sport and the local ski industry will occur in the main terminal building.
Kelsey Serwa captured the silver medal in the Ladies' Ski Cross while Canadian teammate Marielle Thompson took home the gold. She made it to the big final after a championship performance to come from behind passing Austria's Katrin Ofner in a photo finish in the semi-final race. Thompson and Serwa lead the racers down the hill in the final race. Anna Holmlund of Sweden took the bronze medal.
Serwa is a World Champion, a National Champion, and an X-Games gold medalist. The Sochi 2014 Winter Games were her second Winter Olympic Games.
Canada captured 25 medals at the Sochi Olympics.
So much love from the students at SKE, thanks guys!! "@LeannaEstey: @kelseyserwa pic.twitter.com/2763owOdmG"

— Kelsey Serwa (@kelseyserwa) February 24, 2014