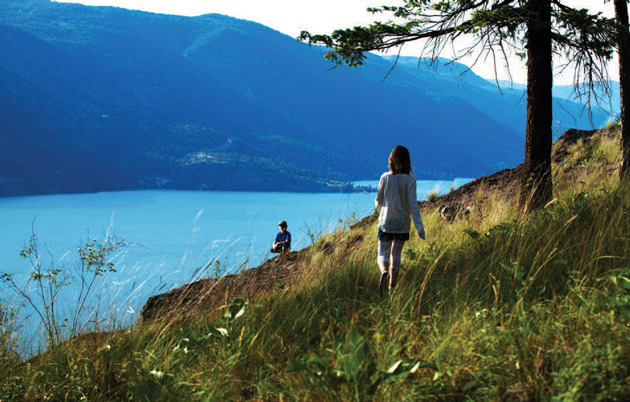 For as long as I can remember, people across Canada have spoken with great reverence, serendipity and kindness about our part of the world. Canada's Okanagan Valley has become a Brigadoon of sorts, legendary in fact, a place where friends, family and visitors all love to boast of golden beaches and mouth-watering peaches, high fallootin' concerts and friendly lake monsters, lake camping sites and hot summer nights, and days that simply go on forever.
So strong is the folklore, that even back in elementary school, when my little schoolmate announced his impending departure to live in Kelowna, the teachers, students and principal all chimed in about how beautiful the Okanagan was and how they too, wished they could visit or move there. It was that surreal place where the blue tin apple juice came from.
In the quarter century that Okanagan Life magazine has lived here, our editors have seen many changes and we have striven to chart the growth, take the temperature of our readers and report the importance that is inevitable with profound popularity. Today, hearing so many full time residents speaking so highly of their Okanagan lifestyle, many tourists have decided to stop vacationing and just relocate. Still others live here and fly out to their careers and jobs elsewhere, to return to live and breathe the Okanagan life.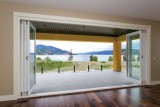 Within this folklore lies omnipresent beauty and the stupendous "wow" of Okanagan living that is so intoxicating that we feel privileged to be known as locals. Perhaps the rest of Canada is growing tired of our boasting?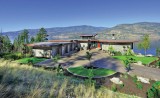 But our part of the world also needs care, attention and love if it is to continue to grow and prosper as a proud community. We must be aware that beautiful homes and buildings do not happen by chance, they are purposefully created. Conversely, ugly structures are just that?—?they only degrade the natural beauty we have come to appreciate. The three major cities of Kelowna, Vernon and Penticton have all been ceremoniously named the best cities to live in Canada many times over while smaller cities like Salmon Arm and Osoyoos are paraded as best smaller centres. You already know the reasons why.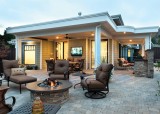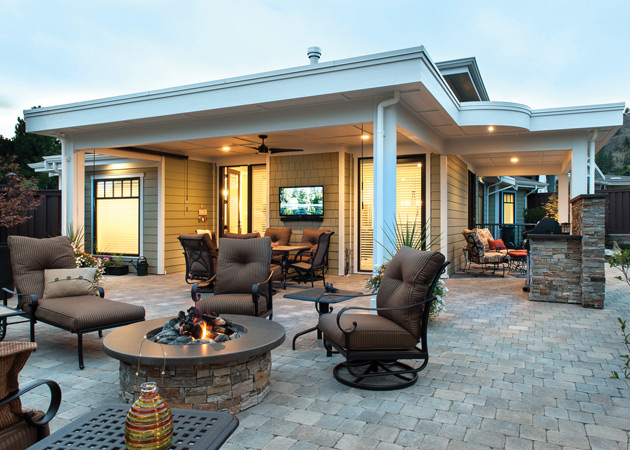 Our pictorial is dedicated to the men and women who are able to blend their vision, creativity and purpose into homes and communities that pleases our subconscious, yet still supports our analytical community goals and expressions. Among them are award winning builders, developers, planners, artists and visionaries. When possible, take a moment to thank them for creating aesthetically pleasing neighbourhoods and communities that add to the experience of living here.
Neuroscientists now believe that the human brain is capable of remembering practically every picture or scene that we see throughout our entire lives in the subconscious regions of the brain. It is the pictures and scenes that solicit emotion that brings back conscious memories over time.

Okanagan Life celebrates this photography that shows the magic, beauty and design of many land developments that make up who we are as a valley full of communities. Great design does not happen by fluke. Instead, beautiful planning, designing and follow through provide a window into our future. It is here we celebrate the very best land developers in the Okanagan Shuswap who, together with their city and town planners, have created the spaces, the homes and the beauty of our Okanagan lives.
So sit back, relax and feast your eyes on some of the Okanagan's most gorgeous homes, brilliant neighbourhoods and the greatest views that pay tribute to the exceptional ways we live, work and play.
[downloads ids="122237″ full_content="yes" columns="1″]