Michael makes the case that it's important to taste and enjoy wines of the world—to improve wines of the Okanagan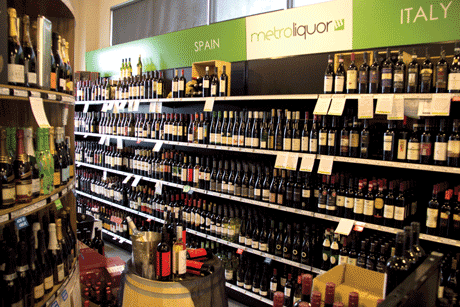 What's a wine writer to do? Living in the epicentre of one of the world's most promising wine regions has its challenges. The onslaught of so many terrific wines is one of the perks of living in the Okanagan. It's easy to forget that in the great big world of wine we are but a speck, relatively young and small. Still in the process of discovering our own unique wine destiny, the Okanagan compares perhaps to New Zealand—20 years ago.
Truth be told, it's possible to travel the world in the Okanagan, given the spectrum of grape varieties and wine styles produced here. Yet, this is not quite enough for those who love wine and want to expand their tasting palettes and sensory knowledge.
In fact, many winemakers strive to taste examples from around the world through classes, tasting groups and with their winemaking teams.
To provide a few example of world wines as reference points they may try northern Rhône Syrah and Aussie Shiraz (the same grape variety); Sauvignon Blanc produced in New Zealand and South Africa as well as White Bordeaux for a contrast in styles; Burundian Pinot Noir and Chardonnay; Mosel and Rheingau Riesling plus Alsatian Gewürztraminer; and blended red versions of Bordeaux and California Meritage.
Standing back and putting their potable creations in wider perspective helps producers to tweak wine styles, improve wines and become better winemakers.
It might be argued that since almost all wine produced from Okanagan grapes (except Icewine) is consumed in BC, it doesn't matter what happens in France, Italy, South Africa, Australia or California. But the reality is that surpluses of grapes and wine are becoming a fact of life. Reasons range from increased vine plantings now coming into production to slower sales growth for BC wines compared to imported wines.
That is why local politicians are doing their level best to goad other provinces into opening their borders to interprovincial trade in wine. But producers realize that is not enough, that entering new markets whether in Canada or abroad takes ongoing effort to improve the products and add value. Standing still is not an option.
Oh, I forgot to mention, tasting imported wines not only adds to wine knowledge, it adds pleasure and fun to the wine experience.