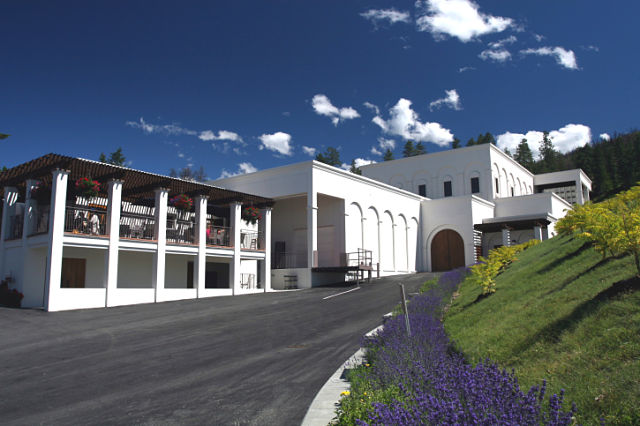 CedarCreek Estate Winery has been sold to Anthony von Mandl, owner of Mission Hill Family Estate. The purchase includes CedarCreek winery and the Fitzpatrick family's vineyard holdings. The Fitzpatrick Family will continue to own and operate Greata Ranch Vineyard and Winery in Peachland.
"The CedarCreek philosophy of respect the land, honour tradition and pursue perfection has guided us well over the last 27 years, up to and including this final transaction," says Senator Ross Fitzpatrick. "I cannot imagine a better place for CedarCreek given Anthony's commitment to the Valley and his goal to place the Okanagan on the international wine map which has been unwavering over the last twenty years. We have placed CedarCreek in very good hands."
"Our family has long admired the pioneering achievements of Ross, Linda, and Gordon Fitzpatrick," says Anthony von Mandl. "The Fitzpatrick family has consistently produced some of the top wines in the Okanagan Valley. Our family would like to pay tribute to the exceptional work of CedarCreek Founder, Senator Ross Fitzpatrick, whose vision has not only built one of the most respected estate wineries in British Columbia, but has been instrumental in making the Okanagan wine industry what it is today."
CedarCreek Estate Winery has been recognized twice as 'Canadian Winery of the Year' and was one of the first eight wineries in the Okanagan Valley.
CedarCreek owns some of the Valley's most desirable vineyards in Kelowna and Osoyoos. CedarCreek was not up for sale, however when approached by Anthony von Mandl, the Fitzpatricks saw another family with a shared vision for the Okanagan Valley who would continue their family legacy for generations to come.
"We say 'Our Wine is our Word' and we are confident that CedarCreek will continue to over deliver under the ownership of the von Mandl family and the winemaking guidance of Darryl Brooker," says CedarCreek President Gordon Fitzpatrick. "It is not very often that two multiple winners of Canada's Winery of the Year join the same family."
The purchase price was not disclosed and the transaction is expected to close in early February 2014.
Founded by Proprietor Anthony von Mandl, VMF Estates is the von Mandl family's newly created family-owned business comprising a collection of some of the most exceptional vineyards in the Okanagan Valley, including Mission Hill Family Estate, CedarCreek Estate Winery, and CheckMate Artisanal Winery, a small, gravity-fed winery located on the Golden Mile south of Oliver. Rick Bonitati, President of VMF Estates, oversees all of the wineries and vineyards on behalf of the von Mandl family.