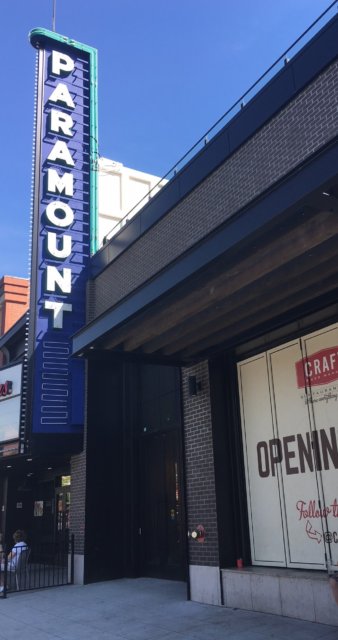 Kelowna newest pub and restaurant, Craft Beer Market, will officially open the doors to thirsty patrons for the Canda Day weekend. Service begins on Thursday, June 28.
The pub will feature the Okanagan's most extensive selection of draft beer with 100 beers on tap, with more than 60 brewed in BC.
Located in the former Paramount Theatre on Bernard Avenue, it was essential to the Craft team to pay homage to, and preserve, some of the history of the building. The opening of Craft has been in the works for a couple of years with the construction of the restaurant getting underway five months ago.
"The Paramount Theatre was an important space for the community, and we wanted to incorporate some of its history into the design of the restaurant," says PJ L'Heureux, founder and president. "Keeping the Paramount sign was a non-negotiable for us and the city was onboard with it."
The refurbished Paramount sign stands over the new entrance and lobby which features reclaimed wood walls from the theatre.  While unable to salvage any of the original chairs, L'Heureux was able to track down some 1940's vintage theatre seats from Europe that fit perfectly in the space.
While Craft has a dedicated focus on artisan beer, general manager, Mike Green, is quick to note that alongside the beer offering is a great food menu. Dubbed as "New North American Classic Cuisine" and described as "an elevated and sophisticated twist on traditional comfort foods" you can expect to find everything from salads, pasta, flatbreads, sandwiches and entrées such as roasted chicken and grilled salmon.
"We serve food that is fresh, locally sourced and made from scratch on a daily basis and this is very important to who we are," says Green. "Our beer selection is what makes us different from other restaurants and supports the great things coming from our kitchen."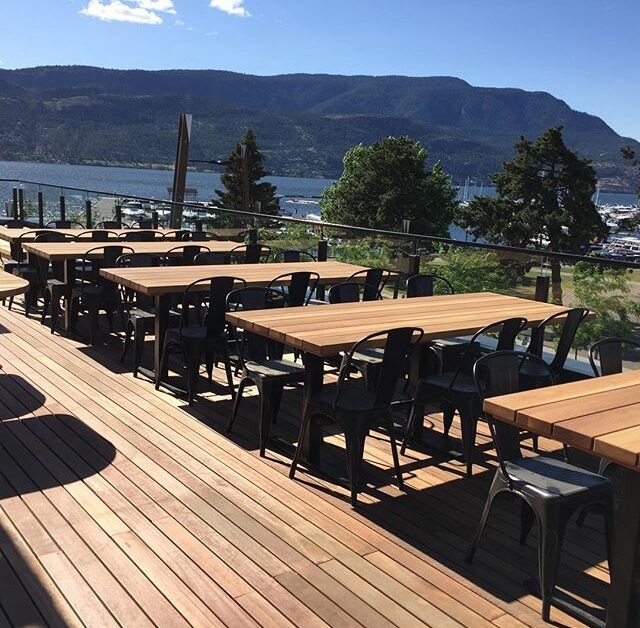 CRAFT will have the Okanagan's largest selection of draft beer with 100 beers from all over the world with a heavy focus on beers brewed right here in British Columbia. They also have an extensive selection of wines, spirits, cocktails and non-alcoholic options.
Kelowna is the seventh location for Calgary-based CRAFT Beer Market. Founded in 2011, CRAFT has focused its expansion on major cities across Canada but Kelowna is a special one for L'Heureux.
"I grew up spending every summer in the Okanagan, and this is my second home. I feel very fortunate to have open a business here and for my kids to be able to experience all the things I love about the area," says L'Heureux. "The community here has embraced us and been supportive; we are excited to open the doors and share our passion for great food and great beer with the city."