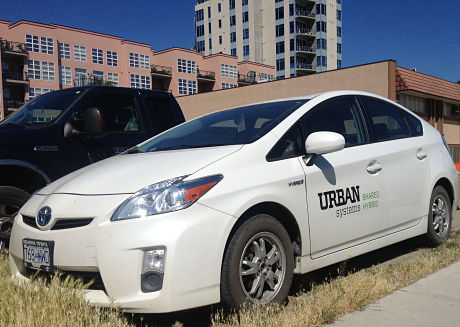 OGO Car Share Co-op is happy to announce they were awarded a $6,500 grant from the Central Okanagan Foundation (COF) to support low-income residents and community organizations in accessing carsharing. These funds will allow OGO to offer 10 memberships to individuals and community organizations in the Okanagan Valley who have demonstrated financial need.
"OGO is committed to fostering environmentally sustainable and socially equitable communities, and these funds have been instrumental in helping us keep carsharing accessible to those who may face barriers to transportation," noted Christine Mettler, OGO's Member Relations and Outreach Officer.
This is the second grant that OGO has received from COF, having received another $6,500 in 2013 for a similar project.
OGO will work with community partners to identify recipients of the COF-funded memberships. Memberships be awarded during  Fall 2015.
About the Central Okanagan Foundation
The Central Okanagan Foundation is a community foundation that provides an ongoing contribution to the quality of life in our community through building endowments, grant making and community leadership. They bring donors and charities together to provide for the needs of the community today, tomorrow and forever.
Due to construction we temporarily had to move the Prius to the City Hall parking lot.The more the merrier! pic.twitter.com/H5m1FoDlv1

— OGO Car Share Co-op (@ogocarshare) September 8, 2015