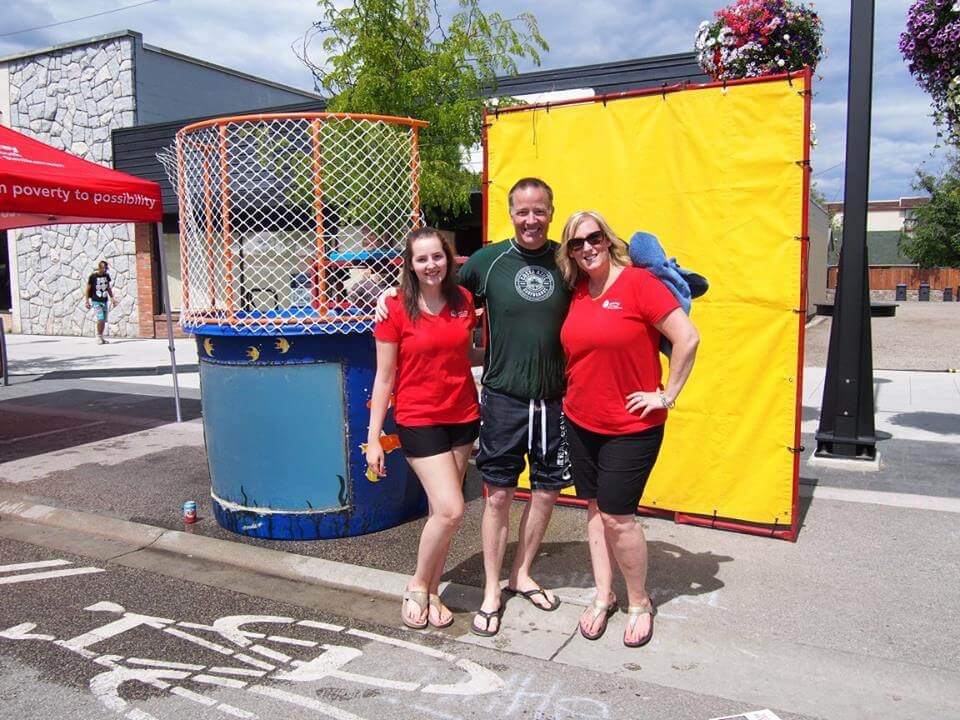 MP, football players ready for the big splash
The United Way Dunk Tank with local "celebrity" dunkees will once again be featured at the Downtown Kelowna Association Block Party this Saturday, July 21. The Block Party is a free community event that fuses culture, art, food, shopping and entertainment, and attracts over 18,000 people downtown. Over 100 vendors line the street with great deals, children's activities, dancing, music and lots more.
Thanks to the Downtown Kelowna Association for inviting United Way to manage the Dunk Tank again this year with a chance for community members to dunk local radio personalities, Okanagan Sun football players and community leaders, all to raise funds for the 2018 United Way community campaign.
For $2 per ball or 3 for $5, the public can make a donation and try to dunk these celebrities:
10 a.m. to 11 a.m. – Marc Dermott, AM 1150
11 a.m. to 12 p.m. – Stephen Fuhr, MP / Kelowna Lake Country
12 p.m. to 1 p.m. – Okanagan Sun Football Players
1 p.m. to 2 p.m. – Tom Dyas, TD Benefits / Kelowna Chamber of Commerce
2 p.m. to 3 p.m. – Brian Stephenson, Pushor Mitchell Lawyer
3 p.m. to 4 p.m. - Alex Coley, AM 1150
The dunk tank is located at the corner of Water St and Bernard Ave. T