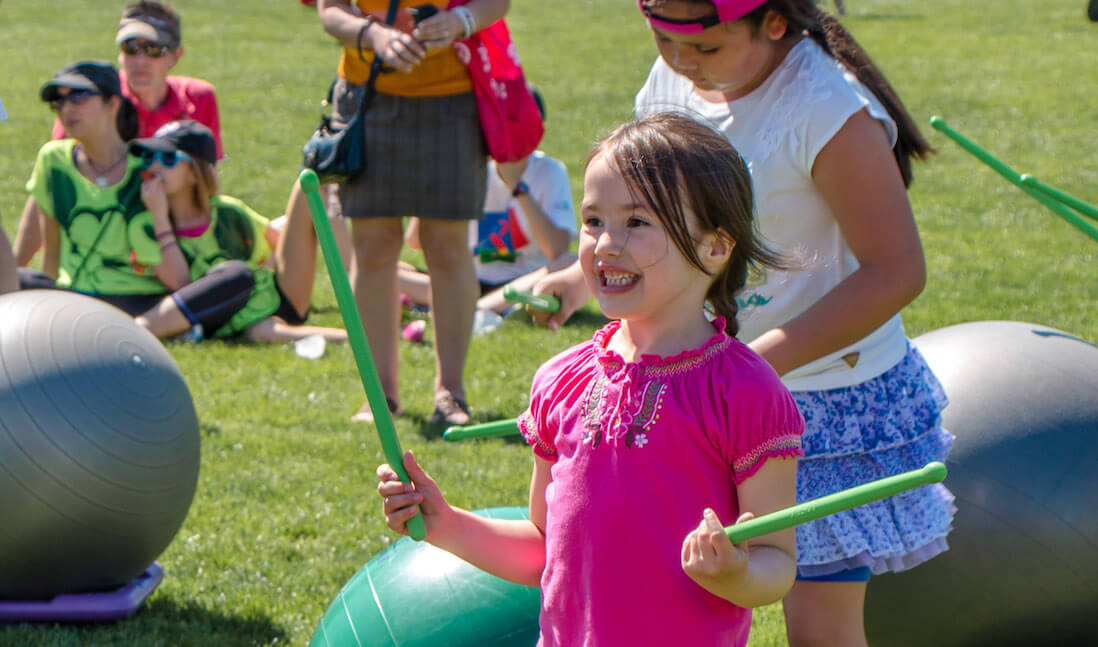 Kelowna Mayor Colin Basran has officially proclaimed May 7, 2017 as Healthy Kids Day — a day where the YMCA of Okanagan, with the support of presenting sponsor Interior Savings Credit Union, will go loud for kids health in a festival-like setting.
"Children today need us," says Mayor Basran. "Times are changing and children are no longer getting the exercise they used to. It is more important than ever that we demonstrate healthy choices to ensure a vital and prosperous local community for years to come."
Children's health is a concern across North America. The percentage of young people who are overweight has tripled over the last 25 years. According to ParticipACTION's most recent report card only nine per cent of 5 to 17-year-olds are getting the recommended level of 60 minutes of moderate to vigorous activity each day.
"Families are under increased stress and struggle to balance work, family and health," says Kelley Taylor, senior fitness manager at the YMCA of Okanagan. "Healthy Kids Day is the perfect place to educate families on small ways we can all improve our activity levels and eating habits. It is also a great way for kids to explore new interests and bring a little play back into their lives."
YMCA Healthy Kids Day will feature over 50 activity stations to keep kids active, engaged and encourage new interests, in addition to equipping parents with resources to incorporate healthy living into their family's daily routines. The day will also include interactive entertainment, giant inflatables, an outdoor climbing wall, games, crafts and a free barbeque for all. The Kelowna Family YMCA pool, gym and fitness centre will also be open free to the community for families to enjoy.
All activities will take place on Sunday, May 7 from 12 to 4 p.m. inside the Kelowna Family YMCA and outside in the Rutland Sports Field at 375 Hartman Road.
The YMCA of Okanagan is encouraging families with kids of all ages to come out for a day of fun and education to create a healthy, active next generation of children.
Learn more about YMCA Healthy Kids Day at ymcaokanagan.ca/healthykidsday or call Jessie Billey at 250-491-9622 ext. 318.