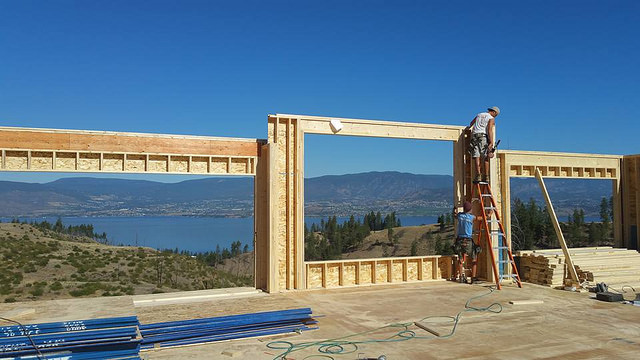 Insider's view of Kelowna's luxury homes
Render Digital Media, the Kelowna-based production house, is putting the final touches of a new cable TV series pilot featuring an insider's view of the newest lakefront and mountain top luxury homes in the Okanagan Valley.
Producer Pamela Tomlinson turns her lens to focus on Cassidy deVeer, design consultant with the family-run residential and commercial construction company 3rd Generation Homes, in the character-driven series entitled CASSstruction. The cameras follow Cassidy, general contractor Gerald deVeer and their team as they work with new homeowners to envision, plan and custom build their million-dollar Okanagan dream homes.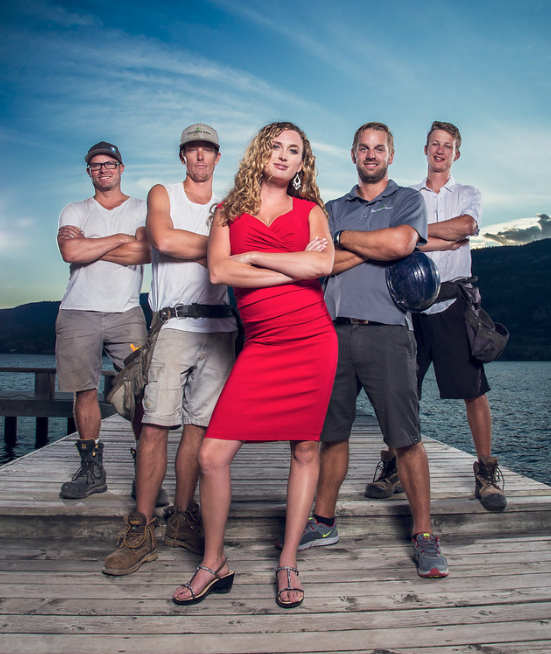 "The pilot is truly character-driven with the aim to showcase personalities, both contractors and clients, as our cameras capture the entire construction process, from a dirt lot to a dream home," says Tomlinson. "You can look out and see a home being built, but if you can find the creativity in it and that spark, you can then tell a story. It's something I'm very passionate about."
Tomlinson hopes to pitch the pilot to Canadian cable networks HGTV, Cottage Life and W Network in early 2016. Successful meetings in the Toronto, Vancouver or Calgary studios may translate into funding for the series' first few seasons.
Holding down the reigns at Render Digital Media for five years, Tomlinson has found her niche in the creative industry of film production. She opened her own production house following her time working with Astral (Bell) Media. Her independent productions include TV series The Carnies and The Canadian Culinary Championships, a documentary series Through the Northern Lens, and a feature length film Hitler's Speech Writer.
The TV pilot features three families who are building in some of Kelowna's newest developments, McKinley Beach and The Creeks, and a luxury home on Lakepointe Drive. The pilot introduces a husband and wife and their young son who are relocating to Kelowna from Yellowknife and captures the moment as they see the progress on their new home for the first time in three months. Viewers are also taken to the shores of McKinley Beach as a couple picks out their new lot.
Nearly a year ago, the call came into Render Digital Media when deVeer made her own pitch for a cable TV show to showcase her family's custom home building expertise.
"People save up a long time to build their dream home and I am so fortunate to play a part in making that come true," says deVeer. "Pam has done a brilliant job capturing those emotions on film. With every unique homeowner comes an equally unique home and no two are ever the same — that truth comes out on screen."
Funding for the pilot came from the support of 3rd Generation Homes and their local suppliers: Colonial Countertops, Express Flooring, Home Hardware and Westeck Windows and Doors, and McKinley Beach, The Creeks and Trestle Ridge developments.
View Tomlinson's work at renderdigitalmedia.com