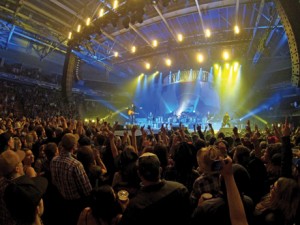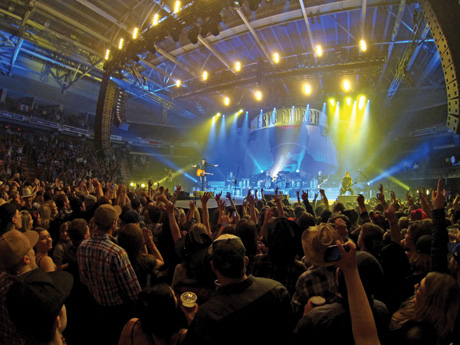 Spectra Venue Management, operators of the South Okanagan Event Centre (SOEC), is launching a free ticket giveaway contest.
The sweepstakes offers patrons a chance to win two tickets to every ticketed event at the South Okanagan Events Centre for one year. Starting Wednesday, July 19, patrons are invited to enter for a chance to win the '"Key to the SOEC" online at SOEC.ca. No purchase necessary.
"The Key to the SOEC is a way for us to say thank you; for the past nine years, patrons from all over the Okanagan and beyond have come to Penticton to support concerts and events at the South Okanagan Events Centre," says Dean Clarke, General Manager of the SOEC. "Their interest has allowed us to bring in world-class acts and this promotion is simply a way to show our appreciation for their continued support."
The SOEC first introduced this promotion in 2016, last year's Key to the SOEC winner, Darcia Harcott, just attended her last event from her full year with the recent The Offspring & Sublime with Rome show on July 8.
"It was unbelievable," said Harcott. "I had just as much fun giving away tickets to friends and family as I did attending the events. I was happy to share."
This promotion is an exciting way for the venue management company to thank patrons for their unwavering support at hockey games, concerts and events. In addition, this sweepstakes offers patrons a chance to opt-into the SOEC Cyber Club, an email database used by the SOEC to inform patrons about exclusive pre-sale offers, as well as provide information on upcoming concerts and events.
The contest begins Wednesday, July 19, and closes at 3:59 p.m. PST on Wednesday, August 16, 2017. Patrons are able to enter the sweepstakes once, with the opportunity for one bonus entry per share on public social media posts. Click here for complete contest Rules and Regulations.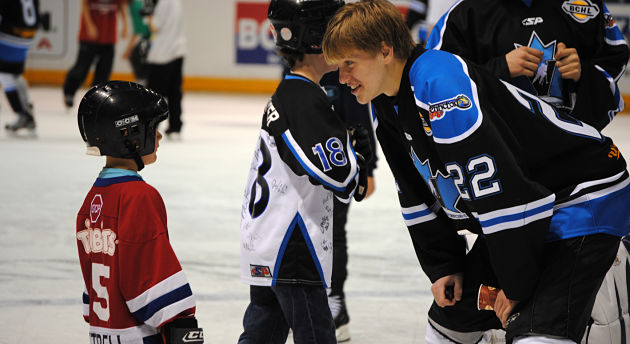 Tickets included in the promotion:
All 2017-2018 Penticton Vees Home Games
2017 Vancouver Canucks Young Stars Classic – September 8 to 11
I Love the 90's Tour, featuring Vanilla Ice, Salt N Pepa, Rob Base, Young MC and C+C Music Factory – September 16
Foreigner with Honeymoon Suite – October 21
2018 Scotties Tournament of Hearts – January 27 to February 4, 2018.
with more shows to be announced.