Spring final sell-off features free trip to Vegas
Kelowna's only new concrete highrise available for sale, 1151 Sunset Drive, has sold over 70 per cent of its 109 condominiums in less than four months.
"Kelowna is in demand," says Leonard Kerkhoff, vice-president of Kerkhoff Construction, "It's a beautiful city with so much to offer. It's great to be a part of Kelowna's growth by providing homes and contributing to the increasing popularity of downtown living."
Construction began on 1151 Sunset Drive back in October and has made steady progress since. The tower is rising steadily and currently up to 8 floors. All twenty-one floors should be complete by mid-July.
With views of Okanagan Lake, 1151 Sunset Drive downtown location is close to award-winning restaurants and trendy spots including Kelowna's wineries, distillers and brew companies. Within walking distance Sandhill Wines, BNA Brewing Co. and Okanagan Spirits Craft Distillery can be found.
The remaining homes range in price from up to $449,900 for a one-bed and den, up to $754,900 for a two-bed and den, and up to $849,900 for a townhome. The sub penthouses have a ticket price of $1.57 to $1.65 million.
At the 1151 Sunset Drive presentation centre new homebuyers can walk through two show suites that highlight some key features including 9-foot ceilings, plank engineered hardwood flooring and quartz and marble countertops.
The building will feature a concrete and glass tower with contemporary colour accents, reflective pond in front, with a cascading waterfall, modern glass and concrete façade, and extensive amenities such as a multi-purpose room with adjacent outdoor space and BBQ area, plunge pool; fitness room and a business centre.
Since its beginning as J.C. Kerkhoff and Sons Construction in 1968, Kerkhoff Construction has built a strong and respected profile, both locally and internationally. Kerkhoff has changed skylines and constructed key landmarks in BC and around the world.
Those who buy before May 1 will have the option of receiving a trip for two to Las Vegas or one year of free strata fees as part of 1151 Sunset Drive's Spring sell-off event. Potential home owners looking to own downtown should call 250.980.7637 or visit 1151sunset.com/register to register.
---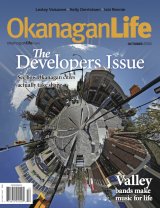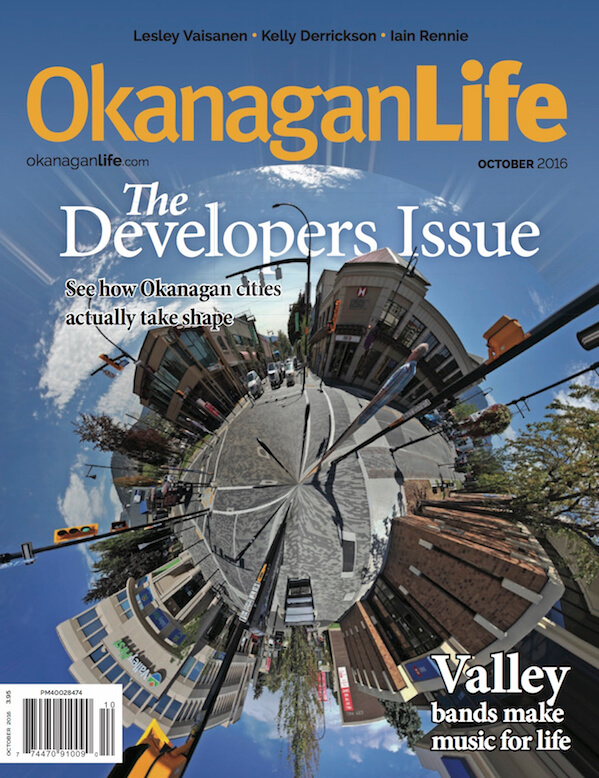 Our October issue features Okanagan developers and urban planners. Learn the who, what and why of shaping our cities for the future.