Summerhill Pyramid Winery takes top spot at France's Chardonnay du Monde Competition

The top 10 highest scoring wines at the 2017 Chardonnay du Monde competition have been released from Burgundy, France. Topping the list is Kelowna's Summerhill Pyramid Winery 2014 Chardonnay Icewine.
"This is a win for the Okanagan and this is a win for organic growing," says Summerhill's proprietor Stephen Cipes (pictured below). "These grapes are in harmony with the environment, and it shows up in the quality of the wine. It's what nature intended."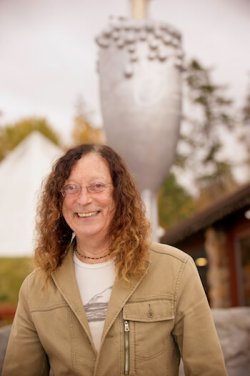 The gold medal winning 2014 Chardonnay Icewine is a vibrant dessert wine with notes of honey, apricot, and poached pears.
"We show up really well in international competition because the Okanagan Valley grows some of the best wines in the world," says Summerhill Pyramid winemaker and viticulturist Eric von Krosigk.
At the same competition, the winery's Cipes Blanc de Blanc 2010 also captured a silver medal, the only Canadian winery to take home two awards. (This same wine also won a platinum award at the Fall 2016 Okanagan Wine Festivals BC Wine Awards.)
The annual Chardonnay du Monde competition was held March 8-10 at Château des Ravatys, the wine estate of the Pasteur Institute at Saint Lager in the Burgundy wine region of France. 706 wines from 38 countries were tasted, and 50% of the judges were from outside of France. Other countries that placed in the top 10 were Spain, South Africa, Austria, France, Germany, Australia and Chile.
Summerhill Pyramid Winery, located for more than 25 years in the Lakeshore district in Kelowna in the Okanagan Valley, is Canada's largest certified organic winery, BC's first Demeter certified biodynamic vineyard, and Canada's foremost producer of sparkling wine.
Winemaker Eric von Krosigk oversees the portfolio of BC VQA wines that have earned the winery the title of 'Canadian Wine Producer of the Year' from the International Wine & Spirits Competition in London, England. The winery, owned by the Cipes family, is also home to the Sunset Organic Bistro, a two-hundred seat restaurant with a panoramic view of Okanagan Lake, serving food grown and raised by local organic producers, including Summerhill's own on-site permaculture-style vegetable garden.