Center of Gravity Expands Dirt Zone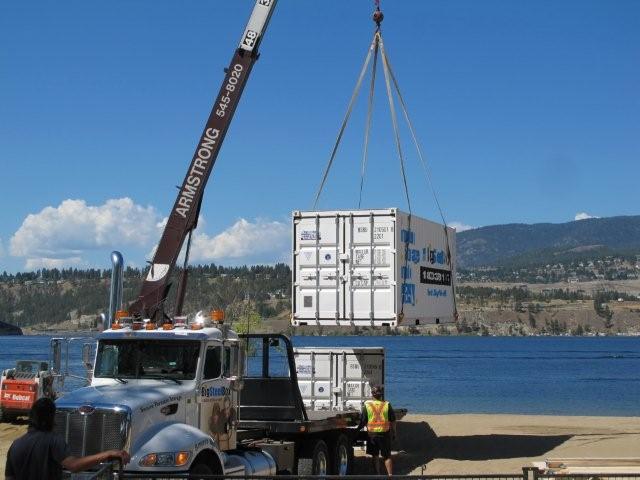 "the crowd will be awed as they witness simultaneous jumping by both riders intersecting in the same air space..."
Kelowna will host Canada's hottest beach festival, Center of Gravity, August 2 to 4 and this year showcases the largest jump course ever.
The biggest adrenaline-pumping festival to hit the Okanagan combines some of the best names in electronic music and hip-hop with over 150 athletes competing in eight different sports including beach volleyball, basketball, freestyle mountain biking, wakeboarding, wakeskating, FMX, skateboarding and BMX.
Spurred by the vision of mountain bike icon and Kelowna-native Steve Romaniuk, an eight-metre high, three-level ramp that will be constructed from BigSteelBox's ocean shipping containers. The company is headquartered in Kelowna.
"This is the first time we've combined motocross and mountain biking at Center of Gravity and I'm sure the crowd will be awed as they witness simultaneous jumping by both riders intersecting in the same air space," says course builder Steven White. "For the riders, it will be an intense mix of adrenaline and technique."
The design consists of 14 BigSteelBoxes to be stacked together, creating the largest Dirt Zone in the festival's history. From the top deck, freestyle mountain bikers will roll down and then drop six metres into the course. Beneath the platform emerging from a 15-metre tunnel, freestyle motocross (FMX) riders will power into the Dirt Zone, hitting the first ramp and catching air in tandem with the air-borne mountain bikers.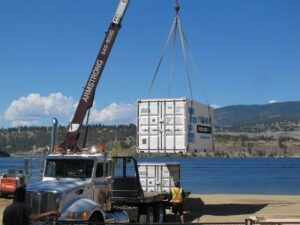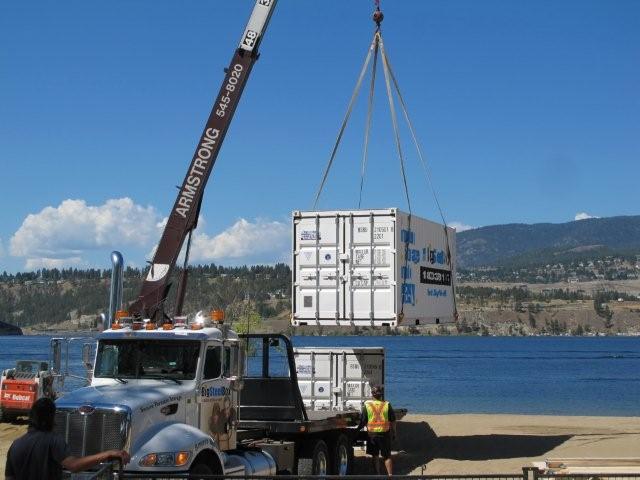 Building Center of Gravity's biggest course is not a small production. Construction begins three-days before the festival's start with cranes lowering each BigSteelBox into place. The boxes – equating to 40 tonnes of steel – are combined with 30 ruckloads of dirt and enough decking to construct a large home. The Dirt Zone extends more than 90 metres across the parking lot and is more than 20 metres wide.
Romaniuk and ten world-class riders will tear up the freestyle mountain biking course. Garrett Robertson and Colin Van Andel, winners of the 2012 Best Line and Best Trick, return in 2013. Additionally, Reagan Sieg and his crew, Jeff Fehr and Kris Foster, will host the highflying FMX shows.