Talent meets drive in Ben Klick
Ben Klick is an anomaly: a 21-year old award-winning country singer born into a family of non-musicians.
Country could be heard among the classic rock, east coast folk and Top 40 pop streaming from speakers in the North Vancouver home where Ben spent his early years. In 1999, his family took the young Ben to a Shania Twain concert. On the drive home, the four-year-old announced to his parents that he wanted to "do that" when he grew up.
They took him seriously. Within weeks he had a guitar in his hands and began classical guitar lessons with renowned Vancouver performer and teacher Tony Chotem. "From the start, Ben's talent was evident and his 'let's go for it' attitude was exceptional for his age. I knew he would go places," says Chotem.
His family supported Ben's enthusiasm but his natural left-handedness was forever altered when his mom flipped the first guitar around, corrected his grip and said, "That's not the way to hold it honey." Ben jokes that left-handed guitars were expensive and hard to find twenty years ago and Mom did him a favour in the long run. (He still golfs, holds a hockey stick and swings a baseball bat left-handed.)
As seen in
[downloads ids="148995″]
The family move to West Kelowna in 2006 further ignited his passion for country music. "100.7, the country station, was on in the car a lot and I heard Brad Paisley and Keith Urban for the first time. They are responsible for steering me towards country guitar chicken-pickin' and the storytelling behind great songs."
Ben kept playing throughout middle and high school, competing in local talent showcases such as Talented Kelowna, IPE Youth Talent Competition and the Global Country Star Search in Edmonton.
"I was the kid who hung out with all the teachers. I had a number of friends, but was always found in the Career Centre or in a classroom working on my path as an artist."
Eager to learn everything he could about the business side of music, Ben took courses on audio engineering and music production at Okanagan College and joined the promotions team at the local radio station, getting an up close look at the inner workings of the industry.
"Ben Klick is one of the most dedicated and passionate human beings I've ever met," says 100.7 program director Casey Clarke. "His work ethic, focus and desire to improve is astounding, coupled with the simple fact that he's also the kindest person on the planet. Ben is destined for greatness."
But all country roads lead to Nashville. A Country Star Search in Edmonton led Ben south, making connections in the heartland of country music that led to his new six-song EP titled Today.
"Touring Warner Chappell Music in Nashville introduced me to vocal coaches, mentor and producers (Clay Krasner and RyLee Madison of 7-17 Music) and being surrounded by creativity in Music City USA was something that instantly felt like home to me," says Ben. "I love my home here in the Okanagan, but I do have the Nashville move in my five-year plan."
So how does a BC kid make his mark on the international country music scene? One word: drive. Handling everything from his website to his social media profiles, Ben takes responsibility for every aspect of his career and prides himself on always responding to messages from his fans.
A self-managed performer who books all his own gigs, he creates day sheets for his band members to follow when they're on the road: a complete checklist detailing everything from arrival and sound check times to local restaurant options. Ben's rationale is that sharing details in advance saves a lot of energy-draining questions and allows everyone to relax and focus all of their energy towards the gig itself.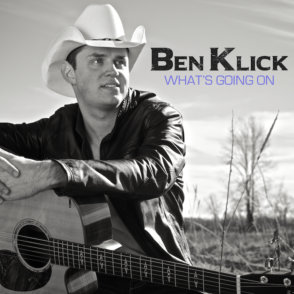 Family is very important to him and the "pyjama factor" is a criterion he uses in deciding whether to work with a person — if they can't hang out together wearing pyjamas, it's not the right fit.
Every day is spent working on his business in some way: collaborative song writing, rehearsing with his band or prepping for a weekly meeting with his life coach. "My end goal is to become an internationally known name and I'm prepared to work as hard as I have to, to make it happen."
His hard work is paying off. A five-time nominee at the 2017 BC Country Music Association Awards, Ben was named Best Country Club Act of the Year. You can keep up with him at www.benklick.com.