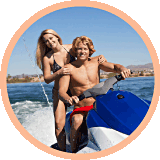 Ah, long weekends. There are only four during the summer so each one is cherished by Canadians but this one coming up carries special significance for boaters and cottagers.  It's the Victoria Day long weekend, which is considered by most as the unofficial start of summer.
Historically, though, this weekend has also been one that generates more than its fair share of boating-related incidents and fatalities. It's for this reason that May 17-23 is  North American Safe Boating Awareness Week for 2014. The goal is to remind those who ply our Canadian waterways to boat safely and responsibly, now at the beginning of boating season.
There are a number of factors that together constitute a dangerous mix when on the water at any time, but especially during long weekends;  when the sheer number of boats on the lake which often outnumber those of a normal weekend by a factor of 10. Even on relatively calm days, the converging wakes generated by the increased traffic from sport boats to large cruisers can easily capsize smaller fishing boats, canoes and kayaks.

The greatest contributor to tragedies on long holiday weekends can be the celebratory consumption of alcohol that accompanies the euphoria of getting out on the water. In fact, alcohol accounts for approximately 40 per cent of all boating-related incidents and fatalities. Many think that having one or two might be ok, but the sun, wind and the gentle rocking of the boat  exaggerate alcohol's effects which means  it takes far less alcohol to achieve a level of intoxication.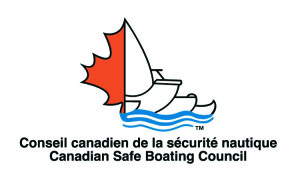 Make sure to have sufficient personal floatation devices (PFDs) on board for everyone. Check them for proper fit as well as for broken zippers or buckles, split seams or excessive wear. Should any of these be apparent, the PFD must be replaced.
It's not difficult to have an enjoyable and safe start to your summer. By behaving responsibly on the water, ensuring you have the proper safety equipment aboard and limiting your alcohol consumption to after your arrive back at the dock, you can truly enjoy this upcoming holiday weekend.
To learn more, visit www.SmartBoater.ca for great tips on how to have a safe season on the water.