Dancers from British Columbia and Alberta come together in a tour-de-force display of artistry as part of Ballet Kelowna's tribute to Canada's 150th year
Ballet Kelowna leaps into Canada's Sesquicentennial with the presentation of 150 Moves, a collection of works designed to showcase the tremendous talent and artistry of Canadian influence in classical and contemporary dance, February 3 and 4, 2017, at the Kelowna Community Theatre. The anticipated performance will feature its own company dancers and up-and-coming artists from Vancouver's Arts Umbrella Dance Company and Alberta Ballet II, the educational and outreach arm of Alberta Ballet.
"Ballet Kelowna's mandate is to encourage, promote, and develop Canadian dancers and choreographers," says Simone Orlando, Ballet Kelowna's Artistic Director and CEO. "Our official season opening performance, 150 Moves, is a gala-style program that does just this. I think audiences will be surprised and incredibly impressed by the visual feast on stage. The performance involves more than 30 performers, and the energy and athleticism of these dancers is sure to inspire and make one proud to be Canadian."
Named for Canada's birthday, 150 Moves is a mixed program of four distinct works choreographed by renowned Canadian artists. Dénouement, originally commissioned by Karen Kain – Artistic Director of the National Ballet of Canada (NBoC), was created by Matjash Mrozewski to celebrate the talents of NBoC dancers at the prestigious Eighth International Competition for the Erik Bruhn Prize.
Doppeling, created by Ballet Kelowna's Simone Orlando for Ballet BC in 2009 and mounted again in 2011, has been described by The Georgia Straight as "a gender-bending vision of doppelganger ballerinas breaking loose." Orlando's cleverly constructed theatrical romp provides mesmerizing commentary on conformity and individuality that is at once playful and serene. The work has also been called "edge-of-your-seat" fun. Orlando notes, "Dancers from Arts Umbrella were part of the original Ballet BC cast, so their participation in Ballet Kelowna's presentation of Doppeling is in keeping with how the piece was initially conceived and staged."
The Fiddle and The Drum, a well-known poetic work born of a vision shared by Canadian musical icon Joni Mitchell and Jean Grand-Maître, Alberta Ballet's Artistic Director, reflects Mitchell's concerns about conflict, violence, and environmental degradation in today's world. Excerpts from this richly nuanced contemporary ballet will be performed by Alberta Ballet II.
Created for West Australian Ballet in 1999, Don Quixote Variations treats the audience to classical ballet virtuosity and culminates in a joyous Grand Pas de Deux. This piece, also performed by Alberta Ballet II, is choreographed by Edmund Stripe, Choreographic Associate and Artist-in-Residence at Alberta Ballet.
Tickets are on sale now at balletkelowna.ca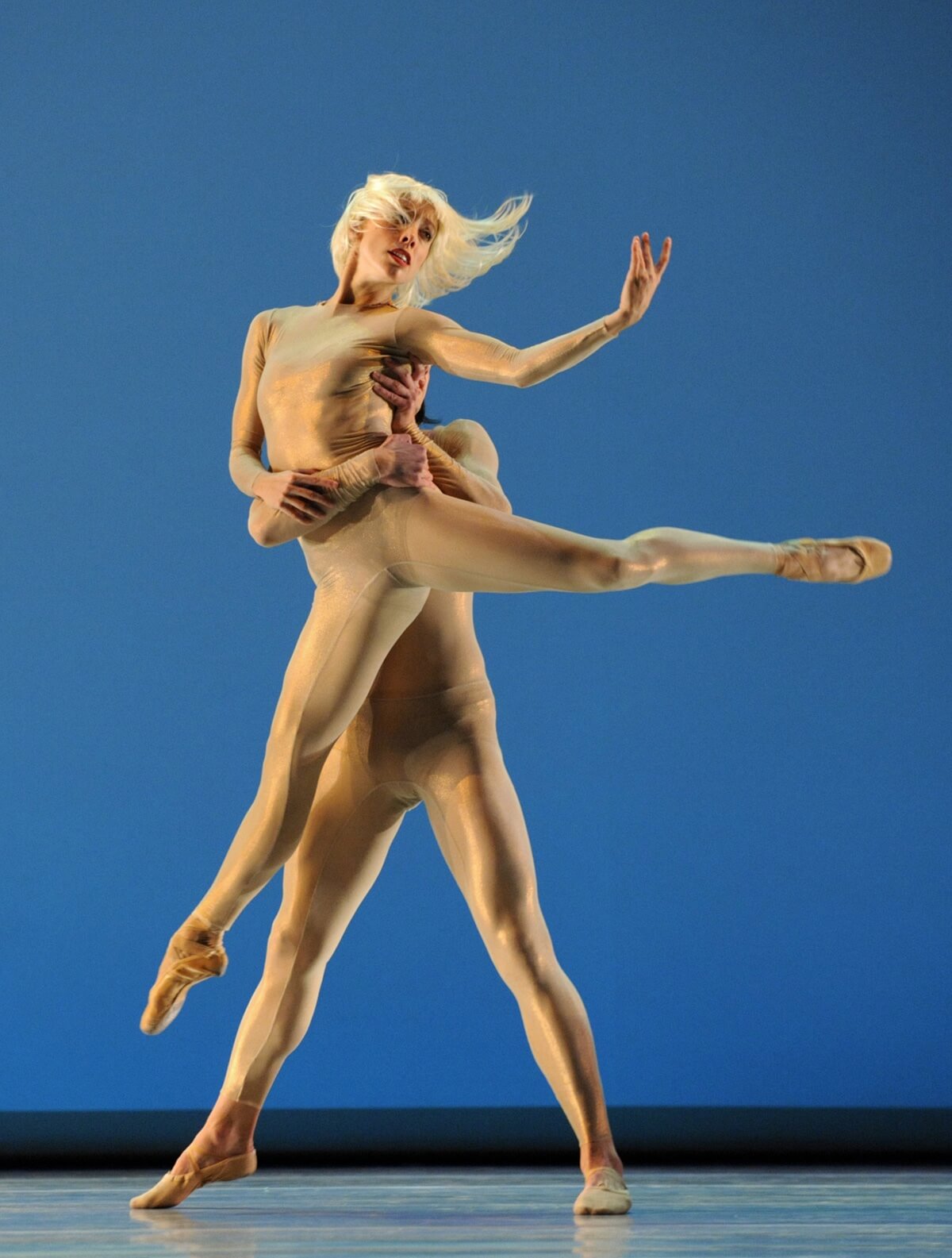 Named for Canada's birthday, 150 Moves is a mixed program of four distinct works choreographed by renowned Canadian artists.