Sun worshippers soak up the warm spring, summer and fall temperatures that living in Canada's true desert offers.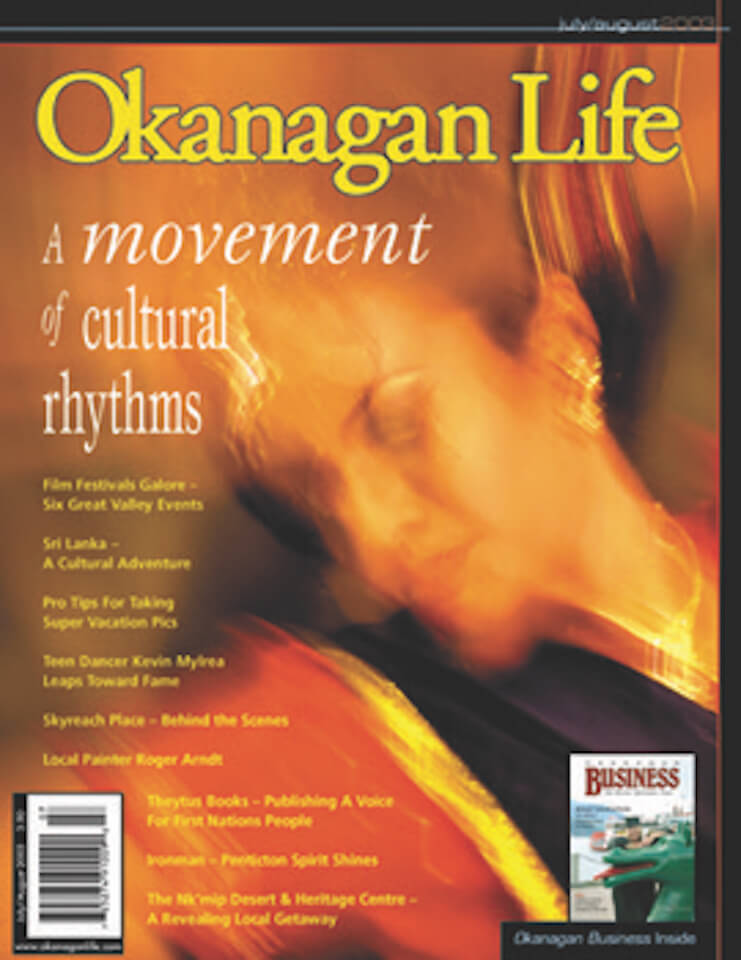 Luxurious condos in the Valley of the Sun
Savvy investors are going south where desert developments sizzle
The South Okanagan's premier development company, Okanagan Desert Developments Inc. has a master plan of resort-style exclusive properties in Canada's only Desert. Nestled quietly in the quaint Spanish style community of Osoyoos, British Columbia, three luxurious condominium developments are emerging in the desert sun.
Okanagan Desert Developments specializes in sales and rental projects including The Desert Mirage, The Desert Court and The Desert Sunrise developments. All three resort style properties are located in the heart of Osoyoos, with all the convenience of local amenities – boutique shops, grocery outlets, fresh fruit stands, restaurants, and services.
Location is everything
Sun worshippers soak up the warm spring, summer and fall temperatures that living in Canada's true desert offers. With Osoyoos Lake temperatures reaching highs of 24 C (70 F), Osoyoos is paradise for swimmers, windsurfers, water skiers, and outdoor enthusiasts. Golfers often play Osoyoos Golf & Country Club's 27-hole championship course and the seven other surrounding championship desert courses year round. There are more than fifty commercial, estate and farmgate wineries to tour and taste. They offer world-class wine, bistro's and picnic areas to enjoy the sensational views. For those that desire relaxation and retirement, it's a peaceful haven that will last a lifetime.
The richness of the Okanagan desert style, thoughtfully designed by architect, Matthew Coady, AIBC, reflects the flavours of a luxurious but casual Spanish resort destination.
The Desert Mirage
The Desert Mirage is the first in a series of developments in Osoyoos built by Okanagan Desert Developments Inc. The Desert Mirage is a four-phase, luxury, resort style condominium ready for immediate occupancy. The first two phases house twenty-four suites each with a beautiful southern exposure. The third and fourth phases will face north overlooking Osoyoos Lake towards Highway #3, with ten storefronts of commercial space on the street level topped with a total of 20 condominium suites. Retail space is available for purchase or lease.
The Desert Court
The Desert Court is a four-phase, luxury-style condominium development featuring 60 units and offering revenue generating vacation condos for retirement or investment. The condominiums range from 1,077 to 1,340 square feet in one bedroom and two bedroom plus den units. The Desert Court offers two exciting floor plans to accommodate your desired lifestyle whether you're a senior, active family or corporate executive.
The Desert Sunrise
The Desert Sunrise development is a stunning, 13-phase, gated project that will boast 168 luxury condominiums upon completion. Scheduled for construction beginning this fall, the Desert Sunrise promises spectacular lake and mountain views surrounding the magnificent condominiums and facilities.
Read more of the original stories celebrated in our 30th-anniversary issue.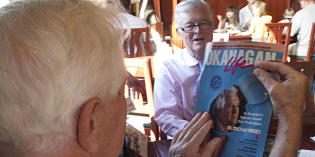 Fall 1988 The plunge into the world of art paid off for Robert Dow Reid. The shipyards of Scotland where it all began may be a long way off, but for this internationally renowned sculptor, the ocean of his boyhood is ever present in the enduring and beautiful shapes...
read more