As seen in..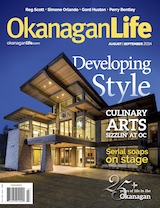 Aug-Sept Okanagan Life features the stunning work of Okanagan developers, chefs at Okanagan College Culinary School, South Okanagan wineries at Oliver.
Simone Orlando, new artistic director and CEO of Ballet Kelowna, has been a professional dancer and sought-after choreographer. She also has a particular affiliation with Ballet Kelowna, having created three ballets for the company.
"I have been a part of the company's history, so it feels quite natural to be part of its future," she says.
Through Ballet Kelowna she plans to support and mentor young professional dancers as well as offer master classes and workshops for local youth. "It's important for young aspiring dancers to be exposed to and have the opportunity to interact with a professional company."
Simone received her early training at Vancouver dance schools. When she was 15, Reid Anderson, Ballet BC's artistic director, singled her out at a local dance competition and recommended that she finish her training at Toronto's National Ballet School. When she graduated, Reid, who had just been appointed artistic director of the National Ballet of Canada, offered her a position with the company.
"It's important for young aspiring dancers to be exposed to and have the opportunity to interact with a professional company."
Simone also danced with Ballet BC for 13 years, where she worked with some of Canada's most recognized choreographers. Her favourite principal roles include Blanche in A Streetcar Named Desire, and Puck in The Faerie Queen.
She has performed on stages in Europe, Asia, North and South America and the Middle East. "I have to say, however, that audiences in small Canadian communities have been the most enthusiastic."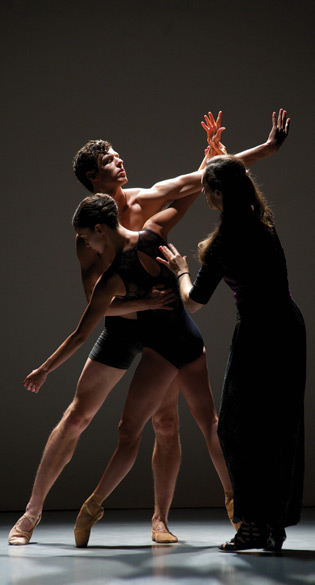 Unfortunately, Simone sustained an injury: "I landed very awkwardly and tore the labrum in my hip while trying to work out a lift during the creation of a new ballet," says Simone. "I had surgery to repair the tear and returned to work with Ballet BC, but the joint began to deteriorate after six months. It became apparent further surgery was required and I knew I would have to stop performing."
Her choreographic career began while she was still dancing with Ballet BC. "I created many works for the Ballet BC Mentor program as well as independent projects. Then David LaHay invited me to be Ballet Kelowna's first commissioned choreographer. Shortly after creating I Remember You for the company in 2005, I won the prestigious Clifford E. Lee Choreography Award and many commissions followed."
From Simone's early professional dancing days, she always had ideas about how to run a dance company, which led her to attend business school after her performing career was cut short in 2009. "From my perspective, the same principles and practices that are utilized to build strong businesses can and should be applied to managing a non-profit dance company."
Simone looks forward to new approaches of helping Ballet Kelowna raise funds. "Together with the board, I will be focusing on developing and deepening relationships with audiences, donors, and supporters. I hope to provide increased opportunities for members and supporters to meet the dancers and witness the process of creating and rehearsing a new ballet."
Simone assumes the helm at Ballet Kelowna September 1.
Read more of the original stories celebrated in our 30th-anniversary issue.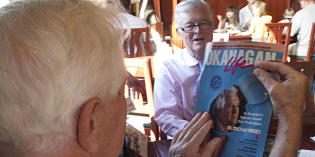 Fall 1988 The plunge into the world of art paid off for Robert Dow Reid. The shipyards of Scotland where it all began may be a long way off, but for this internationally renowned sculptor, the ocean of his boyhood is ever present in the enduring and beautiful shapes...
read more