The iconic Laurel Packinghouse and Museum in Kelowna will once again make history when it opens its doors to a hallmark mark wine event this March. Wineries across BC will vie for the coveted Best of Show and Best Winery titles at the inaugural Okanagan Life Best of BC Wine Awards.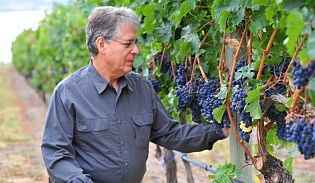 Coordinating the competition is sommelier Michael Botner, wine consultant, author, speaker and Okanagan Life magazine's wine columnist. Botner is forming a top-level panel of judges from experienced wine sommeliers, syndicated wine columnists and wine critics for the blind tasting.
"The Okanagan wine industry continues to grow and this prestigious wine competition will provide exceptional exposure for the finest wines in the Valley — and potentially for some of our newest winemakers," says magazine publisher Paul Byrne. "The Best of BC Wine Awards will become the cover story for the April 2015 Okanagan Life and we expect this issue to become a keeper."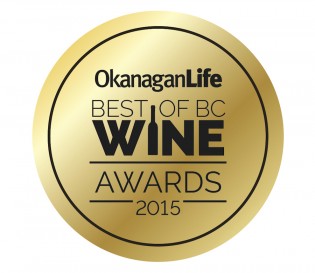 The magazine released the artwork that will be etched in gold, silver and bronze medals for the competition. Open for judging are 17 wine categories including single varietals such as Chardonnay, Pinot Noir and Merlot, white and red meritage blends as well as ice wine and fruit wines.
For more than a quarter of a century, Okanagan Life has been the Okanagan Valley's premiere magazine bringing wine reviews, culinary news and lifestyle features to an extensive readership from the South Okanagan to the Shuswap. This February the magazine expanded its circulation to Kamloops. Each year, they honour hundreds of Okanagan restaurants and businesses in the Best of the Okanagan and Best Restaurants readers' choice awards.
BC wineries can enter up to five of vintages for judging. Deadline for wine entries is
February 27. Register online