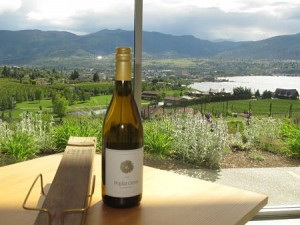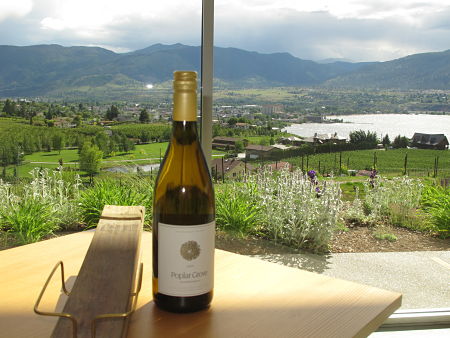 The British Columbia Wine Institute has partnered with Cuvées in Hong Kong to make Wines of British Columbia more accessible than ever to consumers in that market.
"Hong Kong is earning a reputation for its savvy, high-end wine consumers," says BC Wine Institute President Miles Prodan. "For years international visitors have been asking where they can find our premium BC VQA wines at home and, until now, the options have been very limited. Consumers will now have some choice when it comes to the Wines of British Columbia, either online or on the wine list at several premiere Hong Kong restaurants."
Cuvées now stocks 23 different BC VQA wines from seven top BC wineries, including Laughing Stock Vineyards, Nk'Mip Cellars, Poplar Grove Winery, Quails' Gate Winery, Sandhill, Stoneboat Vineyards and Therapy Vineyards.
The journey towards this partnership began in November 2012 when Prodan represented the Wines of British Columbia at the Hong Kong International Wine & Spirits Fair and, later in May, Cuvées hosted an invite-only wine paired Cantonese dinner at the Hotel ICON. At the dinner, dozens of invited buyers, sommeliers and consumers discovered 16 featured wines from five of BC's best wineries.
In January 2013, the BC Wine Institute worked with the Canadian Vintners Association as well as Foreign Affairs and International Trade Canada to host Cuvées Managing Director Joseph Luk on a tour of the Okanagan, which resulted in two additional wineries joining the project and several new product listings for the site launch this fall.
"We have added a Hong Kong office to British Columbia's international trade and investment network, and our work with the British Columbia Wine Institute allows us to promote our wines and our wineries in this priority market," said Teresa Wat, Minister of International Trade and Minister Responsible for the Asia Pacific Strategy and Multiculturalism. "Hong Kong is a gateway to Asia's wine markets, especially China's, and we look forward to seeing more wine exports across the Pacific as a result of this new partnership."
"With an estimated 300,000 Canadian passport holders, Hong Kong has one of the largest Canadian communities outside of Canada and a great market for BC wine products," says Brian Brown, British Columbia's Trade and Investment Representative in Hong Kong. "This new partnership with Cuvées in Hong Kong will improve local awareness and understanding of BC wines and wine-growing regions such as the Okanagan, and it will help gain exposure in the broader Asia Pacific region."