The Gold Medal Plate goes to Calgary's Jinhee Lee
Eleven of Canada's top chefs competed with one goal: to be crowned the Canadian Culinary Champion.
The new Champion Chef Jinhee Lee of Foreign Concept in Calgary won with her finale dish being "Cha Ca La Vong" featuring turmeric fish mosaic with dill and was paired with the Bartier Brothers 2014 Gewurztraminer.
"This is such an honour, I am so shocked and proud, I am so happy to win and thankful for my team," said Chef Lee, realizing she had won.
Her prize: a two-year lease of a BMW 435i xDrive Gran Coupe, donated by BMW Canada.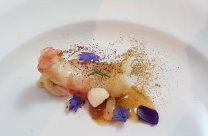 Standing ovations from the crowd applauded the winners of the bronze and silver medals as they were announced. Chef Eric Hanson from Prairie Noodle Shop in Edmonton took the bronze, and the silver was awarded to Chef Joe Thottungal from Coconut Lagoon in Ottawa. Pairings were Spot Prawn with Plum paired with the 2015 Culmina Family Estate Winery Unicus, from Oliver, British Columbia for Eric's bronze dish and the poached halibut infused with Kerala spices, fish curry crumbs, and woodland mushroom aviyal for Joe's silver and was paired with Huff Estates 2015 Riesling, Prince Edward County, Ontario.
The two-day event started with a Friday evening Mystery Wine Competition where chefs prepared a dish they felt perfectly suited the mystery bottle of wine they had received less than 24 hours before. The wine was unveiled as 2014 Pinot Noir Reserve from Unsworth Vineyards from the Cowichan Valley in British Columbia. Chefs were given $500 to shop for ingredients to provide a small plate nosh for the 400 guests in attendance. Invited guests were able to taste the chefs' creations and cast their own ballot. Emerging as the People's Choice for this single event was Chef Jinhee Lee, from Foreign Concept in Calgary.
The Black Box Challenge held at Okanagan College gave all eleven competing chefs one hour to prepare one dish using seven mystery ingredients presented in a black box: salt cod, a Savoy cabbage, quail eggs, Okanagan cherries, focaccia bread dough and Cutthroat West Coast Ale from Tree Brewing.
The Grand Finale at the Delta Grand Okanagan Resort and Conference Centre saw the eleven chefs competing in an all-out, slam-down competition. Dishes were partnered with their chosen Canadian wine or beer. The evening was simply delicious, with the very best of Canada's culinary scene fully evident.
James Chatto, Gold Medal Plates' National Culinary Advisor and Head Judge, was impressed with this year's competitors. "At the end of competition, it was still very much anybody's game. All the chefs performed magnificently. Then there was the black box and we started to see the competition change. This years' winner was strong in all three competitions and impressed the judges with each of her three dishes."
Playing to sold out audience of 600 wine and food enthusiasts at the Grand Finale were the chart-topping, multi-platinum singer-songwriter Johnny Reid and Juno Nominated and CBC's "Heart of Gold" singer-songwriter Danny Michel.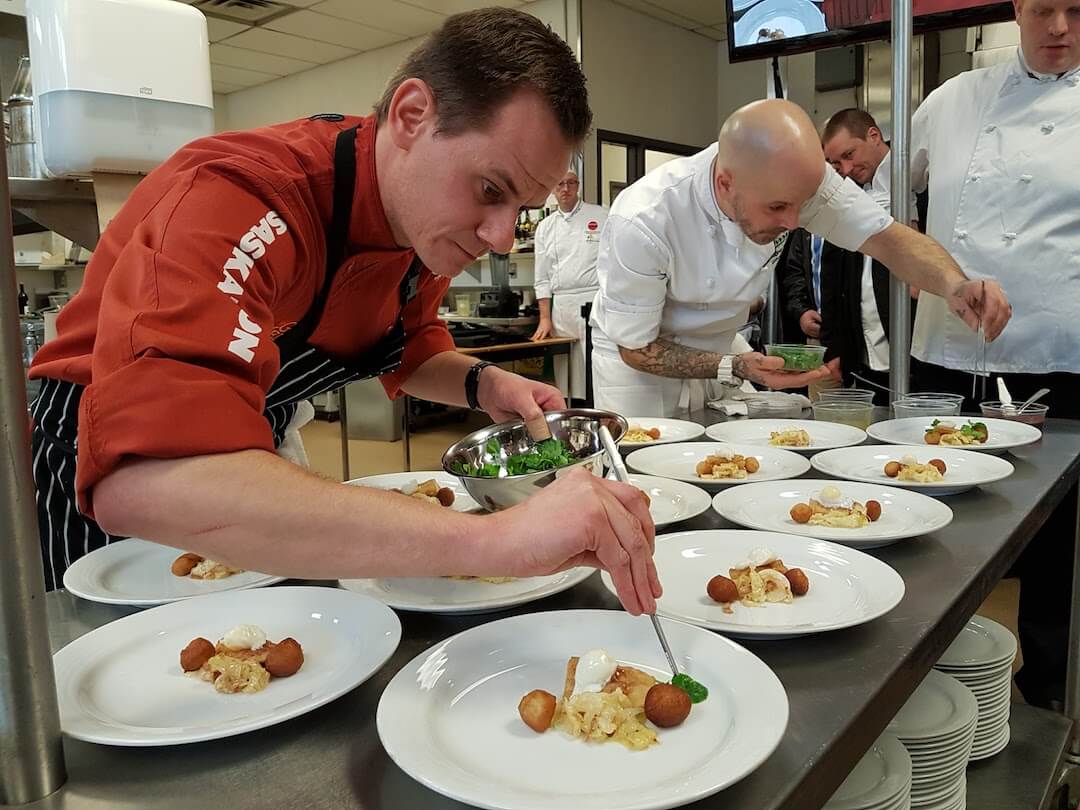 On the Auction Block
As well as indulging in amazing food and wine, Saturday night guests bedded on live auction items, including  unique travel experiences. Among the top indugence food and wine trips were:
Douro Valley in Portugal with Geoffrey Kelley, John Mann and Mathew Harder from Canada's iconic band Spirit of the West including special guests Danny Michel and Rebecca Harder and Olympic Gold Medalist Heather Moyse;
Barcelona and Mallorca Spain with Jim Cuddy, Tom Cochrane, Barney Bentall and Anne Lindsay with multi medalists Marnie McBean and Mark Tewksbury;
Iceland with Ed Robertson, Danny Michel, Erica Wiebe and Catriona Le May; and
Tuscany featuring Jim Cuddy, Barney Bentall, Anne Lindsay, Devin Cuddy, Curt Harnett, Melissa Tancredi and Ghislaine Landry.
"This event shines the spotlight on Kelowna and we are thrilled to see the Canadian Culinary Championships thrive here," said co-founder Stephen Leckie. To date, over $12 million has been raised for Canada's Olympians.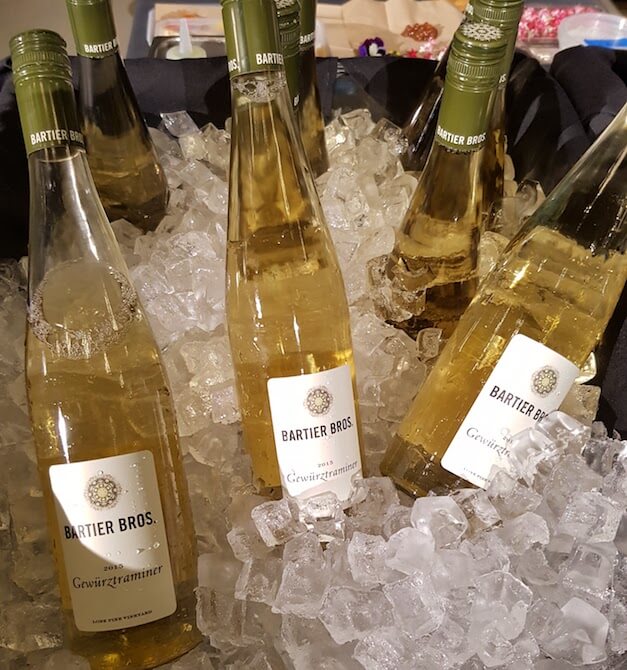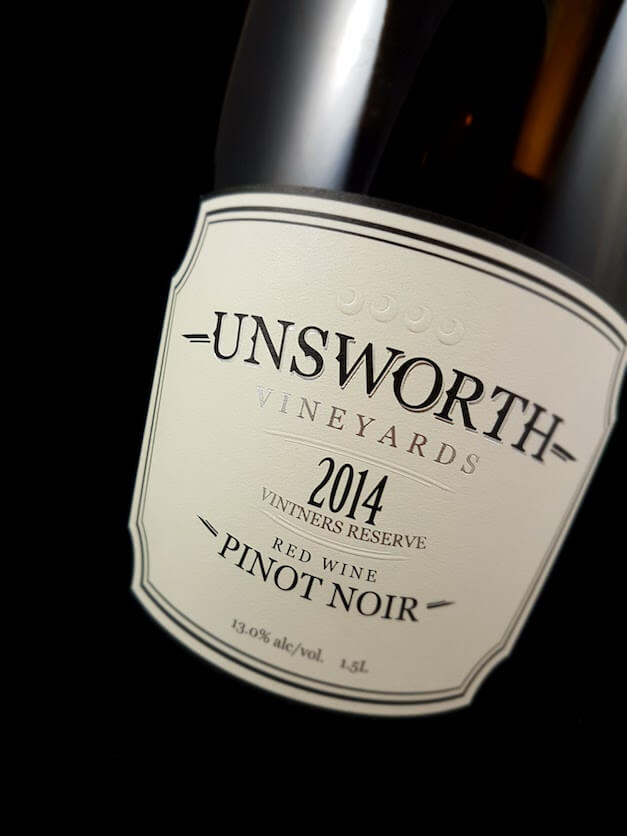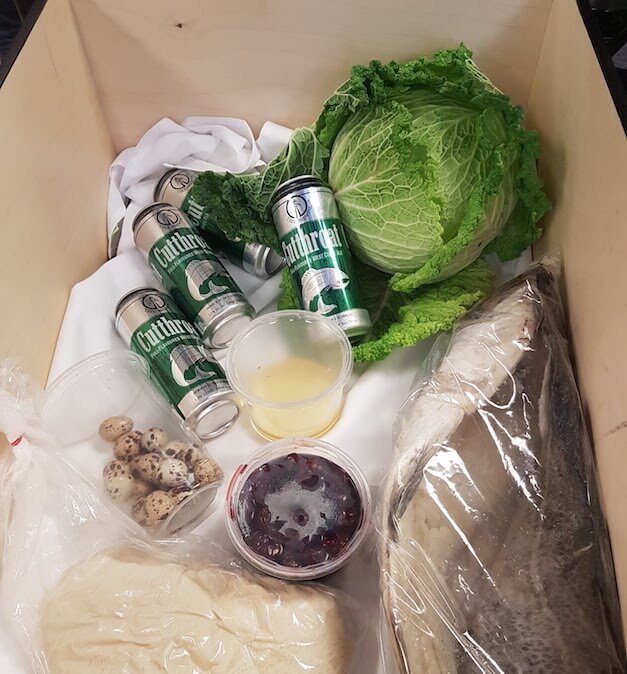 Montreal Chef Sophie Tabet creation from the black box ingredients above.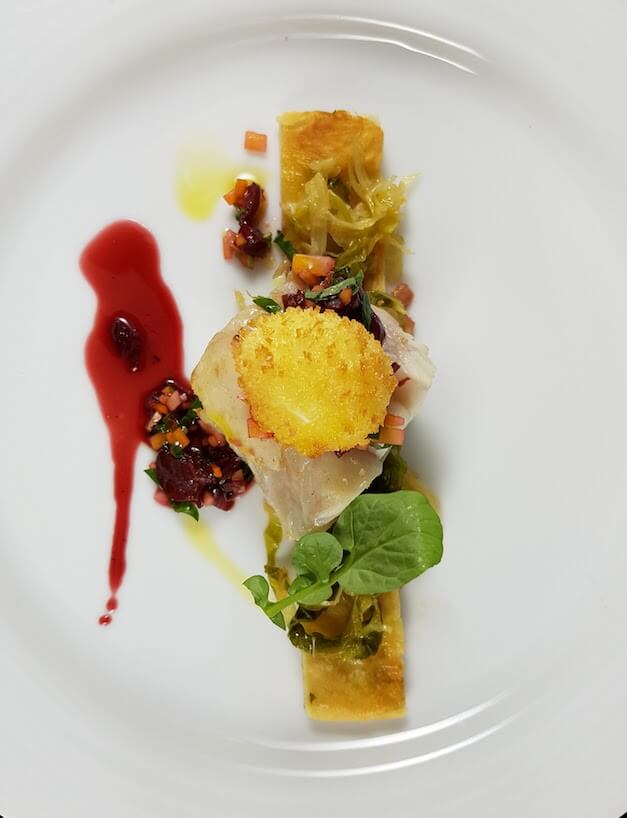 Raising funds Canadian Olympians, guests had a chance to meet:
Allison Beveridge, Olympic Bronze Medalist, Rio 2016 Summer Olympic Games, Track Cycling
Catharine Pendrel, Three-time Olympian, Olympic Bronze Medalist, Mountain Biking
Curtis Myden, Three-time Olympian, Three-time Olympic Bronze Medalist, Swimming
Erica Wiebe, Olympic Gold Medallist, Wrestling
Jasmin Glaesser, Two-time Olympic Bronze Medalist, Track Cycling
Kristi Richards, Two-time Olympian, Freestyle Skiing
Brian Stemmle, Four-time Olympian, Canadian Ski Hall of Fame Inductee, Downhill and Super-Cross
Kelsey Serwa, Two-time Olympian & Olympic Silver Medallist, Freestyle Skiing
Lucas Makowsky, Two-time Olympian & Olympic Gold Medallist, Speed Skating
Shannon Szabados, Two-time Olympic Gold Medallist, Ice Hockey