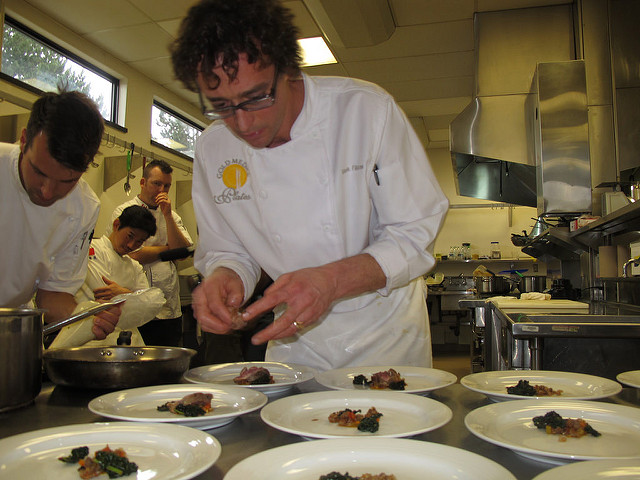 Local Okanagan Chefs Mark Filatow, Waterfront Restaurant & Wine Bar and Rob Walker, Big White Ski Resort, will be competing at the provincial Gold Medal Plates competition in Victoria this week.
The competition will have 10 chefs competing for the opportunity to win Gold Medal Plates in British Columbia and move forward to compete at the Canadian Culinary Champions February 3-4, 2017 in Kelowna.
With over twenty years of experience, Mark Filatow is the driving force behind Waterfront Restaurant and Wine Bar. The restaurant continues to top the list in Okanagan Life magazine's Best Restaurant awards.
After graduating with honours from the Dubrulle Culinary Institute, Mark honed his culinary skills at some of the most prestigious restaurants in BC including Tofino's Wickaninnish Inn, Vancouver's Bishops and Diva at the Met and Kelowna's Fresco Restaurant. In 2001, Mark was accepted into the coveted Sommelier Guild, making him one of the only chefs in Canada with this level of skill in food and wine pairing. By 2005, Mark's culinary prowess was acknowledged by Enroute Magazine when they recognized Waterfront Restaurant & Wine Bar as one of Canada's best new restaurants. Mark was the Gold Medal Plates Vancouver winner in November 2012 and competed in Kelowna at the Canadian Culinary Championships in February 2013. (link to the 2013 story)
"I'm looking forward to competing and this week, there is strong competition and I hope to showcase my best and have the opportunity to represent Kelowna and British Columbia at the Canadian Culinary Championships in February," says Filatow.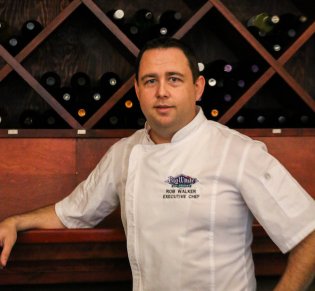 Chef Rob Walker recently has joined the Big White Ski Resort team as Executive Chef following his time at Liquidity Bistro, where he earns a Best Chef award and Best Decor awards in the June 2016 Okanagan Life Best Restaurants awards.
Rob is a Canadian Born and BC Raised Chef. He trained most of his career in the Okanagan Valley and is a true local Chef. Rob graduated from the culinary arts program at Okanagan University College in 2001 and worked under Chefs from Culinary Team Canada and Culinary Team BC. Rob spent several years in Vancouver. While in Vancouver, Rob pursued his passion for the marriage of food and wine, training with the International Sommelier Guild and participating in the University of British Columbia's wine program.
In 2008, Rob returned to Kelowna to participate in the growing trend towards "farm to table" cuisine utilizing the plentiful products of the Okanagan Valley. Rob has served as Executive Chef for Bonfire Restaurant & Bar at the Cove Lakeside Resort, Mica Restaurant at Spirit Ridge, and Liquidity Bistro.
"Food should be fun and inviting; it should showcase the ingredients in a creative and memorable way and I hope to show this in Victoria this week," states Rob Walker, Executive Chef, Big White Ski Resort.
Other chefs competing in Victoria are:
Jefferson Alvarez – Cacao, Vancouver BC
Ned Bell – Ocean Wise, Vancouver BC
Sam Chalmers – North 48, Victoria BC
Sergio Hernandez – Nourish Kitchen & Cafe, Victoria BC
Jesse McCleery – Pilgrimme, Galiano Island BC
Ricardo Valverde – Ancora, Vancouver, BC
Nicholas Waters – Toque Catering, Victoria BC
Morgan Wilson – Fairmont Empress, Victoria BC
Competition photos are of Mark's journey in the Canadian Culinary Championships in February 2013.