The countdown is on for The National Tasting, Canada's first ever nation-wide, live-streaming wine tasting and interactive panel discussion featuring some of the wine world's leading experts.
In 1979, Peter Lehmann founded a winery based on his commitment to "do the right thing" by protecting the independent grape growers of the Barossa Valley in Australia. Today, the fruits of that commitment have born a global company that continues to uphold the values and the passion of its founder.
As part of its mission to support and further the international wine community, Peter Lehmann Wines will host a tasting at the Cove Lakeside Resort in the Okanagan Valley on Monday, October 21 from 4 pm to 5:30 pm that Canadian wine lovers are invited to attend through a free, live internet broadcast.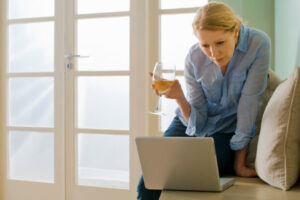 "We are committed to cultivating Canada's wine industry and wine culture," says Matthew Lane, Vice President – Americas' Peter Lehmann Wines and panel member. "This event is the first of its kind. While Peter Lehmann Wines will never forget our roots, the National Tasting reflects that we are focused on the future that includes Canada."
In addition to Lane, the discussion panel includes Anthony Gismondi, one of Canada's top wine critics, Harry Hertscheg, executive director of the Vancouver International Wine Festival, Samantha Rahn, an award-winning sommelier, and Ben MacPhee-Sigurdson, wine columnist at the Winnipeg Free Press.
The panel's discussion will touch on the value of high-quality wines, how to taste like a pro and what to look for in a wine. The forum will also provide a platform to discuss the current state and future of wine in Canada.
Online participants can RSVP at nationaltasting.ca and are encouraged to submit questions to the panel via Twitter using the hashtag #plwines or on the National Tasting website, for a chance to win prizes. (You'll find us at @OkanaganLifeMag)
The broadcast will include a tasting led by the panel as well as questions from viewers. Participants are encouraged to taste along with friends and family at home and comment on Twitter using #plwines.
"Peter Lehmann Wines is always excited to be doing something innovative," says Lane. "This engaging, informative, and fun cross-country event is just that."