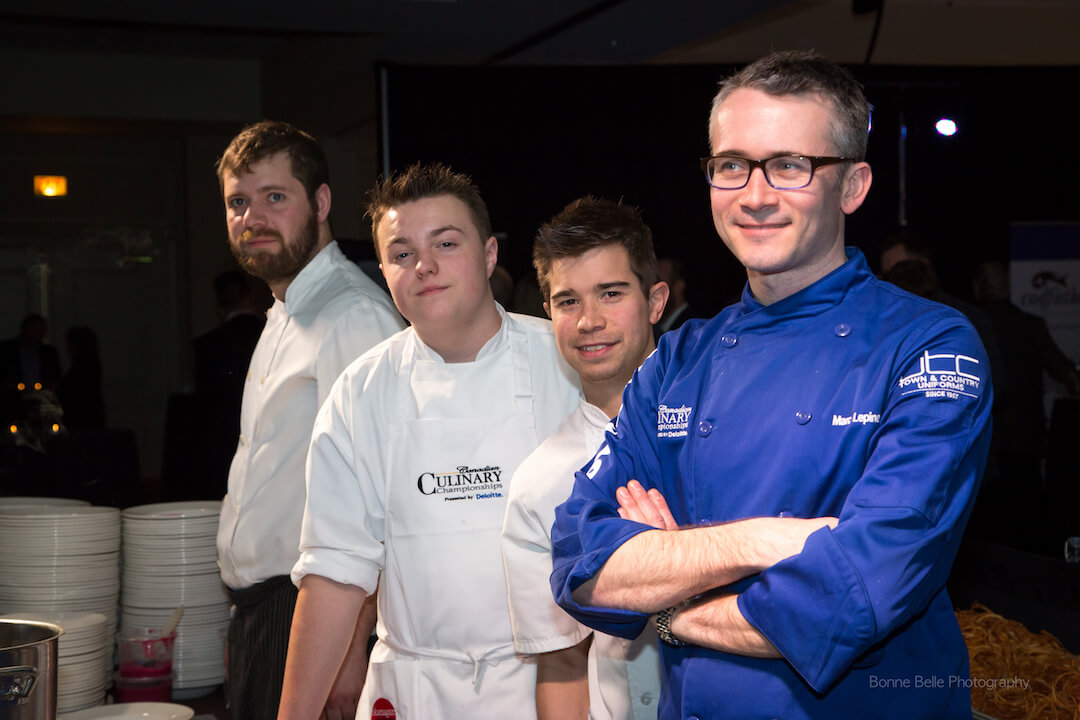 OC Culinary Arts alumnus cooks his way to a spot at Atelier
The Okanagan's Carson Bibby was only 16-years-old when he first had the opportunity to cook alongside some of Canada's finest chefs at the Canadian Culinary Championships' Gold Medal Plates finale. A year later and another Gold Medal Plates experience under his belt, the young Okanagan College Culinary Arts alumnus' skills have earned him a job at one of Canada's most acclaimed restaurants.
Bibby is now a chef de partie at Atelier, an upmarket Ottawa eatery known for its hypermodern style and 12-course tasting menu prepared using the latest techniques in molecular gastronomy. Working under the watchful eye of award-winning Executive Chef Marc Lepine, Bibby is among the top culinary hands crafting an adventurous dining experience that is rarely the same from one night to another.
Bibby served as a sous-chef to Lepine two years running at Gold Medal Plates (Lepine won in 2016), a one-of-a-kind learning experience afforded to OC culinary arts students. This past February, at the conclusion of the event, Lepine made the young chef an offer he couldn't refuse – a spot in the kitchen at Atelier.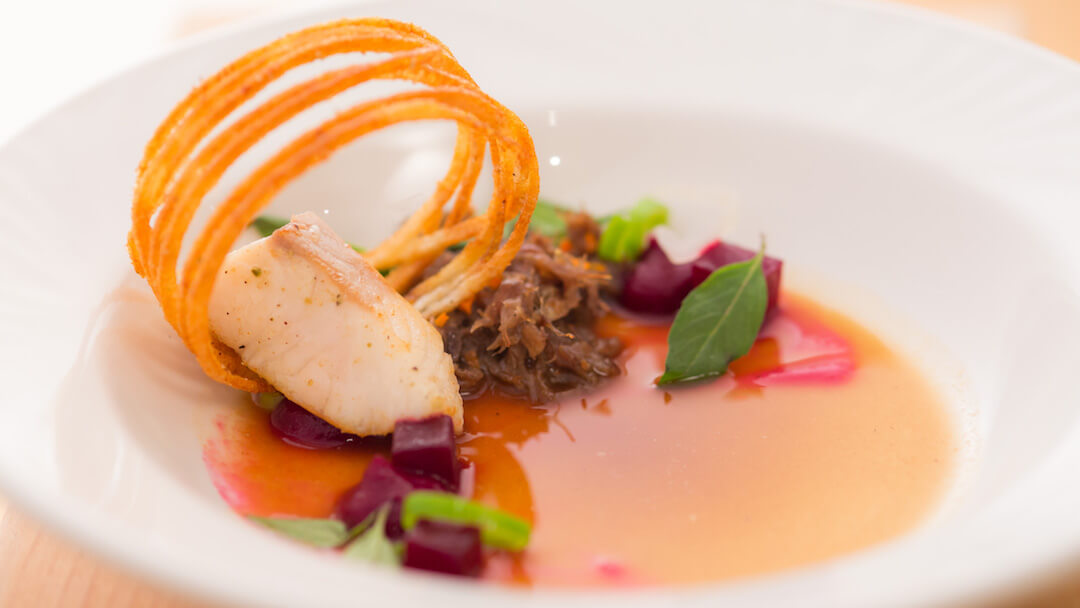 Marc Lepine mystery wine pairing in 2016, with the support of Carson Bibby
"I was floored by the offer," says Bibby, who moved to the Okanagan at age nine. "The opportunity to observe and support Chef Lepine at Gold Medal Plates was incredible. I was flattered and honoured that he wanted me to come and work with him."
Now living Ottawa, Bibby has been working at Atelier for a few weeks. Between moving across Canada and starting work in one of the country's most unique kitchens, he acknowledges it's been a whirlwind month.
"I still have a lot to learn," says Bibby. "It's a very different kitchen than any I've experienced. Every technique, every dish is next-level."
Bibby credits the dual-credit Culinary Arts program at Okanagan College with helping him build the technical skills he needed to get noticed. The 40-week program is one of more than a dozen offered at the College in partnership with local school districts. The programs are designed to give high school students a chance to get a head start on a career by earning post-secondary credentials while still competing high school.
"OC gave me a really solid foundation of skills and techniques that I knew I would need if I was going to get to a higher level," says Bibby. "The instructors have a lot of experience and give you a window into what you can expect in the industry."
The young chef-in-training acknowledges two other important role models in the culinary world.
"Both my father and grandfather reached the level of Red Seal Chefs," explains Bibby. "They definitely inspired me to pursue culinary school and pursue this as a career."
"We couldn't be prouder of Carson," says Chef Bernard Casavant, Culinary Manager at Okanagan College. "Our Culinary Arts alumni can be found in top kitchens all over the world and he is an example of one who has managed to open the door to an opportunity, and seize it, through hard work and dedication."
And while Bibby plans to continue his formal culinary training in the future, those plans are on simmer for a moment. For now, he's enjoying the challenge of his new position.
"We're always trying new things, so I get to learn something different every day," says Bibby. "It's been a wonderful and unique learning experience so far."
More information about Okanagan College's Culinary and Pastry Arts programs can be found at www.okanagan.bc.ca/fwt.
Top photo of Chef Marc Lepine, his sous chefs and Carson Bibby by Bonne Belle Photography.