Wine drinking is on the rise and Canada is seeing tremendous market growth. Vinexpo revealed today results of its 12th study of the World Wine and Spirits Market with an Outlook to 2018, conducted by British agency International Wine and Spirit Research.
Global consumption of still and sparkling wines rose by 2.7 per cent between 2009 and 2013 to reach 2.648 billion 9-litre cases, the equivalent of more than 31.7 billion bottles. According to the new Vinexpo study, global consumption will experience an accelerated growth of 3.7 per cent by 2018. Canada will see a rise of nearly eight per cent.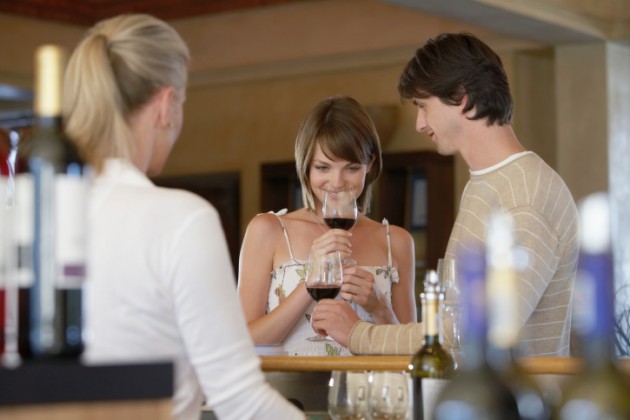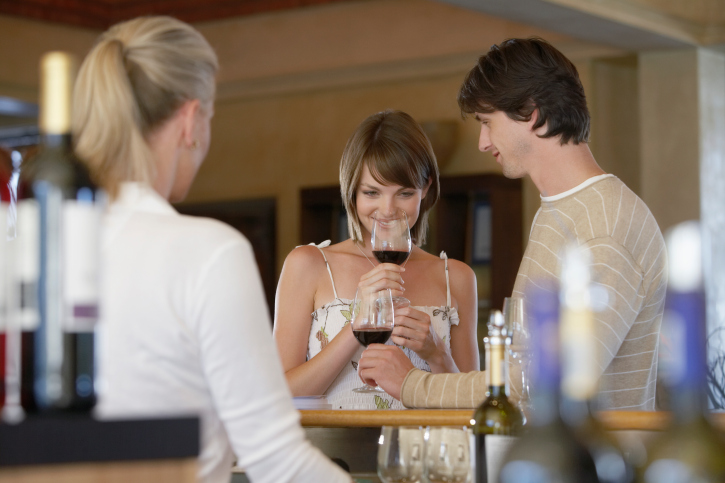 Canadian wine industry valued at $6.1 billion (US)
A growing driver of global growth and consumption, the United States became in 2014 the top consumer of still wines with a total consumption of 339.6 million cases (up 11.6 per cent versus 2009). The country also ranks first among the top 10 largest wine markets, with business totaling US$29.5 billion.
Meanwhile, Canada holds its own, ranking seventh with a market valued at US$6.1 billion, which should grow by 10.4 per cent by 2018.
Canada saw moderate growth in sales of still wines in 2013, posting a 1.6 per cent increase – half of the 2012 figure. While Canada does not rank among the 10 biggest consumer countries on the planet, the outlook to 2018 hints at a 7.8 per cent increase in wine consumption, for a total of 49.93 million 9-litre cases.
In Asia, China saw the greatest upswing in consumption (69.3 per cent) between 2009 and 2013, with growth expected to continue by an additional 25 per cent by 2018. While Europe still represents two-thirds of the world's total wine consumption, it is consistently losing market share to other continents and is expected to drop from 67 per cent in 2009 to 61 per cent in 2018 (-6 per cent). Spain has lost the most ground, with a 12.3 per cent decrease since 2009.
The top three countries in terms of consumption are United States, France and Italy.
Exceptionally in 2013, Spain dominated global production with an output of 584 million cases, followed closely by Italy (532.9 million cases) and France (470.8 million cases), whose harvests were particularly difficult. France has now reaffirmed its leadership position, topping the list of producing countries, with Italy and Spain hot on its heels. Meanwhile, Chile is carving its own increasingly significant market share, posting a 42.5 per cent increase in annual wine production since 2008.
Keeping a close eye: 
Canada

 ranked among biggest importers

In 2013, nearly a third (29.5 per cent) of the wine consumed worldwide was imported. By 2018, it is expected that imported wine consumption will ramp up even faster than total consumption, specifically by 6.1 per cent versus 3.5 per cent, respectively.

This trend will also be felt in Canada which, in 2014, became the world's sixth largest wine importer (32.7 million cases). Since 2008, Canadians have demonstrated a growing taste for New World wines such as those from New Zealand (+17.7 per cent), the United States (+9.7 per cent) and Chile (+4.8 per cent).

Per capita wine consumption in Canada rose by 0.6 per cent since 2013 and the outlook is rather positive, as consumption is expected to increase by 4.1 per cent to reach 16.4 litres per adult in 2018.
Sparkling wines continue to gain in popularity
The rise in global wine consumption can be partly explained by the growing popularity of sparkling wines (excluding Champagne), which accounted for 8 per cent of the wine consumption worldwide in 2013 and should exceed 8.9 per cent over the next five years. Cava wine consumption, for instance, has greatly increased, with a rise of more than 100,000 cases in 2013. Canada is no exception with a 14.4 per cent progression of Italian sparkling wines since 2008.
As for world Champagne consumption, it decreased by 1.4 per cent in 2013, mostly due to the retreat of the three main current markets: France, the United Kingdom and the United States. But that does not mean the outlook is bleak. Several markets are experiencing a Champagne consumption growth, such as Australia and Japan. The same goes for Canada, where the Champagne market saw an increase of 1.5 per cent in 2013 due, among other factors, to a more diversified consumption. See Michael Botner's sparkling wine reviews.
Solid growth for the spirits market
Global spirit consumption reached 3.069 million 9-litre cases in 2013, an increase of 19.1 per cent versus 2009. By 2018, consumption should further increase by 3 per cent and reach 3.180 million cases. The Asia-Pacific region remains the most significant zone with 63 per cent of world spirit consumption. Baijiu (sorgho-based white alcohol, with wheat or rice), consumed in China, alone makes up for more than a third (38 per cent) of the global spirits volume. Vodka remains the leading "international" spirit, as opposed to Baiju, whose consumption is limited to China.
In Canada, the trend is entirely different. While spirit consumption increased by 2.1 per cent between 2009 and 2013, a decrease of close to 2 per cent is expected by 2018, mainly as it relates to Brandy, liquor and Vodka. However, Bourbon and Cognac saw a steady growth since 2009.
Created in 1971, the Vinexpo study covers 28 producing countries and 114 consumption markets.