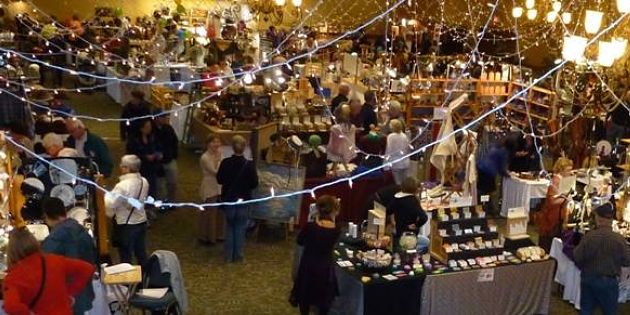 It's that time of year again when our professional artisans are looking to sell their wares and make themselves available to the gift-buying public.  The Okanagan Artisans Guild will be holding its once-a-year only, annual show and sale at the Best Western Vernon Lodge on November 22 & 23, 2013; Friday, 12 noon to 8:00 p.m. and Saturday, 9:30 a.m. to 3:30 p.m.  Admission is free of charge.
The Okanagan Artisans Guild Show & Sale is the longest running show of its kind in Vernon.  The event showcases handcrafted work by local artisans. Visitors can expect to see a great variety of wares including pottery, glass, sculpture, Raku, jewellery, wood, paintings, weaving & other fibre arts, candles, body-care products and much more.
All three ballrooms at The Vernon Lodge will be filled with high quality fine arts & crafts. The Vernon Lodge is a very comfortable venue for both the artisans and their visitors – the ballrooms lend the perfect backdrop to the artisans' beautiful displays and artworks.  The Vernon Lodge also provides fine wine and dining, a tavern, a coffee shop and accommodation for those who want to make an extra special affair out of visiting this exclusive show.