André Picard, Dr. Nathan Pelletier, and Andre Boysen join the 2018 line-up
From 'Canada's best columnist' winner to renowned researcher, TEDxKelowna speakers on October 5 promise to live up to TED's vision of ideas worth sharing. The event begins at 12:30 at the Mary Irwin Theatre, Rotary Centre for the Arts.
This year's event welcomes a diverse line-up to showcase ideas that transcend sectors and generations. Designed specifically for the Okanagan, and prepared for the TEDx world-stage, the short talks promise to inspire across a wide range of topics, including entrepreneurialism, psychology, and food security.
The 6th annual TEDxKelowna is a suite of short, carefully prepared talks designed to provoke conversations that matter. TEDxKelowna will welcome 300 engaged community members to share in the big ideas shaping our community, and our world.
Full The 2018 speaker line-up includes: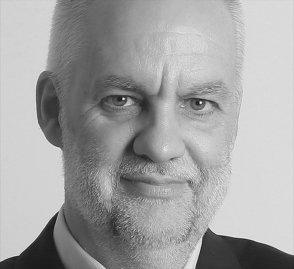 André Picard
André Picard is the health columnist at The Globe and Mail and the author of five books, including the current bestseller "Matters of Life and Death." He has received much acclaim for his writing and his dedication to improving health care, including the prestigious Michener Prize for Meritorious Public Service Journalism, and the National Newspaper Award as Canada's best columnist. André also received the Queen Elizabeth II Diamond Jubilee Medal. He is a graduate of the University of Ottawa and Carleton University and has received honorary doctorates from six universities, including the University of British Columbia and the University of Toronto.
Almost all Canadians would benefit from #palliative care. Only one in seven can actually access it at end-of-life, by @picardonhealth https://t.co/1Kk7JWz6vB via @GlobeDebate #cdnhealth

— André Picard (@picardonhealth) September 19, 2018
Dr. Nathan Pelletier
Dr. Nathan Pelletier has spent roughly a decade researching the science of sustainability, with a laser-like focus on food systems. He is passionate about building a more sustainable world in ways that make economic sense. But it's the way that he pursues this goal that is uniquely valuable. Food is at the centre of human well-being, as well as many of our most pressing sustainability challenges. Dr. Pelletier explores the major levers at our disposal to sustainably feed the growing human population, our relative proclivity to exploit them, and what this implies for the future of food. Dr. Pelletier currently holds an Industrial Research Chair in Sustainability with the National Sciences and Engineering Research Council (NSERC).
Andre Boysen
Andre is a digital citizenship guru. As Chief Identity Office for SecureKey, Canada's leading identity and authentication provider, Andre is recognized as a global leader in digital identity. He is recognized by One World Identity (2017) and Innovate Identity (2016). Andre serves on the boards of the identity standards organizations of DIACC and the Kantara Initiative.
Clock is ticking down for #TedXKelowna – practise practise practise. See you there! pic.twitter.com/PEVDQYcsau

— andre boysen (@idgorilla) September 20, 2018
Renee Wasylyk
Renée Wasylyk, CEO of Troika Group, leads a Western Canadian organization including commercial and residential development projects and construction companies. Troika has projects in four provinces including commercial buildings, residential developments, and master-planned communities on over a thousand acres. Troika has development plans for over 1.5 billion in assets under its control. Renée was recognized as WXN's Top 100 Most Powerful Women in Canada in 2017, EY Entrepreneur of the Year (Pacific) in Real Estate (2015), Business in Vancouver's Most Influential Woman in Business in 2015, 2012 Maureen Enser Future Leader Award winner as well as one of CHBA Canada`s Top 20 Most Influential People in Residential Development. Additionally, Renee was recognized by Business in Vancouver's Top 40 under 40 award.