Canada will be putting a new-look team on the ice when the 2015 World Wheelchair Curling Championship gets underway Feb. 7 in Lohja, Finland, it was announced today by the Canadian Curling Association.
Mark Ideson of London, Ont., will take over skipping the team in Finland, with longtime national team skip Jim Armstrong of Cambridge, Ont., missing the event due to health issues.
Ideson, who will throw lead rocks for Team Canada, was the alternate for the Canadian teams that won gold at the most recent World Wheelchair Championship, in 2013 in Sochi, Russia, and also captured gold in the same position at the 2014 Winter Paralympic Games in Sochi.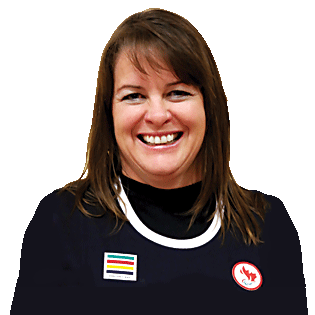 He'll be joined in Finland by veteran national-team members vice-skip Ina Forrest (pictured) of Armstrong, B.C. (who'll throw last rocks), third Dennis Thiessen of Sanford, Man., and second Sonja Gaudet of Vernon, B.C. — all of whom were members of the Paralympic gold-medal team (Gaudet's third Paralympic gold and Forrest's second).
Also travelling to Finland will be Marie Wright of Moose Jaw, Sask., who'll be making her national team debut as Team Canada's alternate. Wright was a member of Team Saskatchewan, winner of the 2012 Canadian Wheelchair Curling Championship.
"We're optimistic about the look of this team going to Finland," said Greg Stremlaw, Chief Executive Officer of the Canadian Curling Association. "We ended the 2013-14 season ranked first in the world in Wheelchair Curling, and while we know Team Canada will be adjusting to a new lineup, I know this group and its coaching staff will be performing at its best in pursuit of the gold medal."
Canada has won a leading three gold medals at the World Wheelchair Championship — 2009 at Vancouver, 2011 at Prague and 2013 in Sochi. Gaudet and Forrest were members of all three teams, as was National Coach Joe Rea, who once again will be at the helm in Finland.
Team Canada will open round-robin play in the 10-team competition on Feb. 7 at 10 a.m. (all times Eastern) against China at the Kisakallio Sports Institute. The top four teams at the conclusion of round-robin play on Feb. 11 will advance to the Page Playoff round, leading to the gold- and bronze-medal games on Feb. 13 at 7 a.m.
For more information about the 2015 World Wheelchair Curling Championship, go to: wwhcc2015.curlingevents.com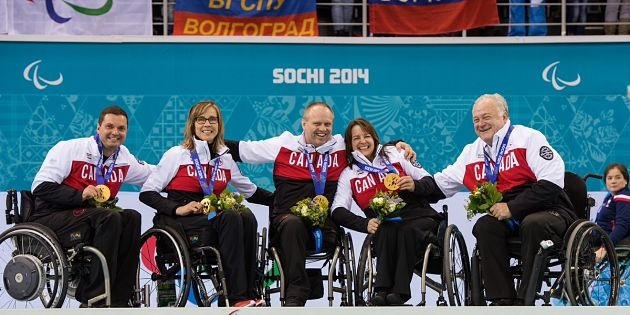 Meet the Canadian National Wheelchair Curling Team. (Jim Armstrong, Mark Ideson, Ina Forrest and Sonja Gaudet) http://t.co/ELPn6gmP7W

— SDC Foundation (@SDCfdn) November 27, 2014