Sip, savour and get upclose and personal with winemakers.
Grand Sommelier Express
Saturday, June 24, Summerland
Get on the express and enjoy the natural beauty of Summerland as the Bottleneck Drive wineries get set to offer a unique event that pairs wine and food with an historic KVR train experience.
Your ticket to ride includes a tasting onboard the elegantly restored Kettle Valley steam train. Following a sparkling reception, guests will enjoy the scenic 90-minute train ride with wine poured by proprietors and winemakers. The tour includes a trestle-side stop to sample Bottleneck Drive's hand?-crafted beer and ciders. A three?-course dinner paired with Bottleneck Drive wines follows the train trip. Entertainment includes live music and an attractive live and silent auction.
"The local wineriers are excited to partner with the historic Kettle Valley Steam Railway to bring guests an experience that is absolutely unique to Bottleneck Drive," says Christa-Lee McWatters Bond, Evolve Cellars. "Delicious wine, food, ciders and beer, Summerland scenery, and the beautiful steam train combine for an event you will not find anywhere else." www.bottleneckdrive.com
2017 BC Pinot Noir Celebration
Saturday, August 19, Kaleden
The fourth annual BC Pinot Noir Celebration brings together 34 of the province's best Pinot Noir producers to celebrate the varietal that is defining the region.
The event offers a quartet of pinot explorations, set in the tranquil Linden Gardens at Kaleden.
Starting with a sparkling reception and Pinot Noir tastings, the event moves to breakout discussions of where this variety has come and where it is headed. Richard Hemmin, a London-based wine writer, educator and a Master of Wine will present a keynote address, offing insights to this subtle but revered grape. Among the participating wineries you will find Okanagan Life award winners 50th Parallel, Hillside, Moraine, Scorched Earth and Spierhead.
Chef Alex Sielmann from the Frog City Café at the Gardens is teaming up with chefs Cameron Smith & Dana Ewart, Joy Road Catering, culinary champion Chef Matt Batey of Calgary's The Nash and Mike Bernardo of the famed Vij's Restaurant in Vancouver. The team will serve their culinary creations cocktail-style. The event tops off with live music by Mandy Cole and her Penticton rock and roll band, Jack and Jill.
www.BCpinotnoir.ca
As seen in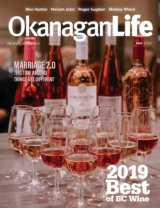 The wine issue of Okanagan Life magazine is here. See the 2019 winners of the Best of BC Wine Awards. Writer Myrna Stark-Leader has delved into Marriage 2.0, how Okanagan couples are…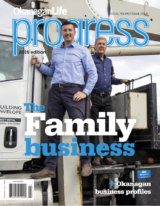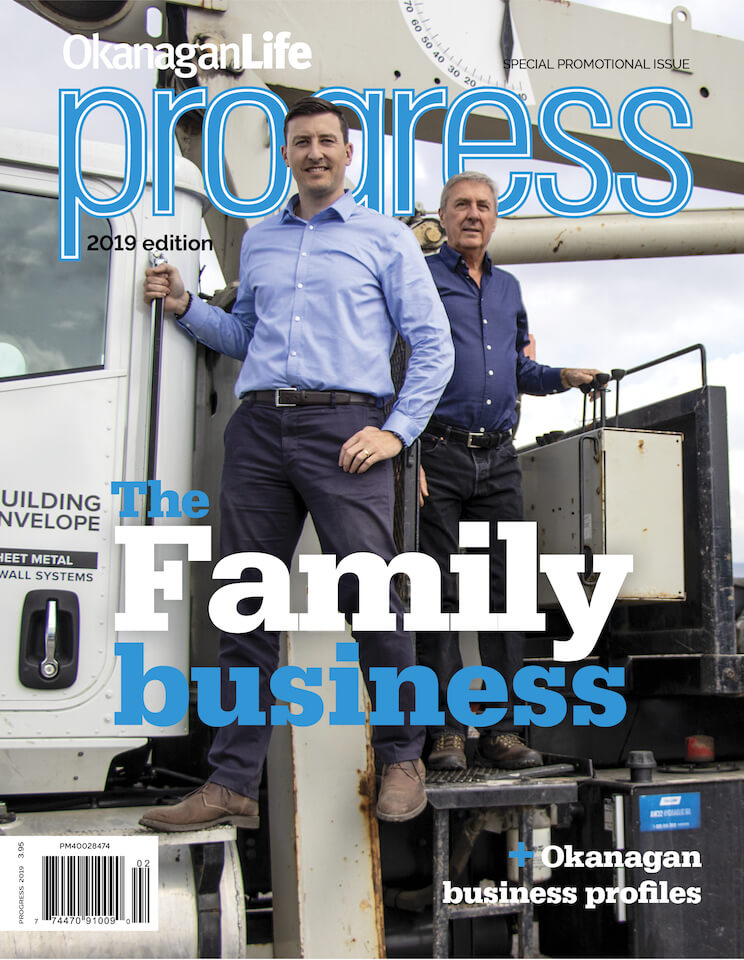 This special promotional issue features Okanagan business profiles told in their own words plus a full feature on second, third and fourth-generational family businesses prospering in the Okanagan Valley.