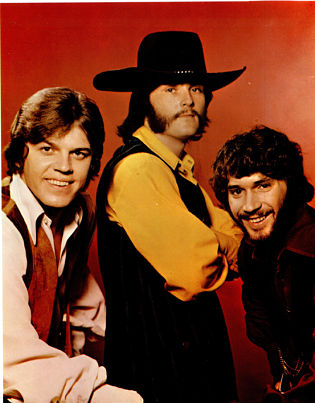 One of the most successful groups in Canadian music history will be headlining at the 67th annual Penticton Peach Festival. The Stampeders will be on the main stage Saturday, August 9.
The original trio of Ronnie King, Rich Dodson and Kim Berly will be making their first-ever appearance at Peach Festival.
"We're really excited to have The Stampeders at Peachfest," said Entertainment Director Bill Kolter. "Thanks to our sponsors, including Peters Bros. Construction, we can provide top-notch entertainment with no admission charge."
The Stampeders have recorded nine gold and platinum albums. Their success started with the single, "Carry Me" in 1970. The following year, "Sweet City Woman," dominated music charts around the world. "Sweet City Woman" reached number one in Canada and Europe, and number eight on the U.S. Billboard music chart. It totaled more than three million copies in worldwide sales.
By the time their chart-topping days had ended, The Stampeders had recorded 10, top 10 hits in Canada and three hits in the U.S. "Hit the Road Jack," a collaboration with legendary DJ Wolfman Jack, also reached number one in Canada.
The Stampeders won three Juno Awards and were nominated as Canada's top group four times. In 2011, they were awarded the Society of Composers, Artists and Musical Publishers of Canada (SOCAN) Lifetime Achievement Award.
The group's other hits include: Wild Eyes, Oh My Lady, Minstrel Gypsy, Ramona and Playin' in the Band.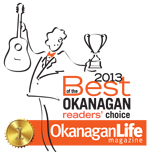 The Penticton Peach Festival recently announced that country group Emerson Drive will be the headliner on opening night.
Peachfest, which is the largest free festival in Western Canada, is scheduled August 6-10, 2014. The festival was voted Best Annual Community Event by readers of Okanagan Life in the annual Best of the Okanagan awards.
For further information, go to peachfest.com