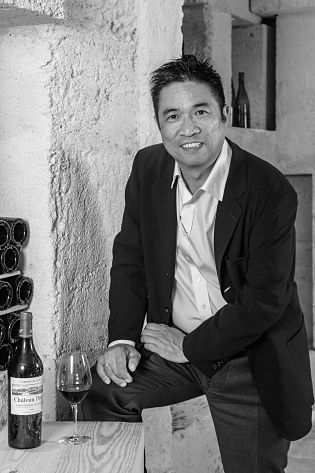 For more than two decades, the Okanagan Valley has been producing first-rate Bordeaux varietals. One Faith Vineyards is building on this success and has crafted what is being hailed as the Okanagan's first First Growth – a Grand Vin made in British Columbia.
"I believe that they've not only accomplished but also exceeded their goal in producing Canada's finest wine," says Harry McWatters, founder of Time Estate Winery. "Of all my years in the wine business in BC, this is without a doubt, the most complex, well-balanced wine I've ever tasted from British Columbia, and for that matter, probably from all of Canada. It's elegant; it's got great finesse, depth of colour and depth of character. This is a solid gold."
Bill Lui, the visionary and driving force behind One Faith, is a first-generation Canadian based in Vancouver, who built a successful medical supply business which allowed him to pursue his lifelong passion for wine. He developed his wine education through attending wine and winemaking courses in Vancouver and at UC Davis (California). This inspired him to spend time visiting each of the five classified first growth wineries in Bordeaux, learning the art of producing the finest wines.
"The singular goal at One Faith is to produce Canada's first First Growth, an exceptional wine of unparalleled quality," he says.
No expense was spared in the creation of One Faith, and with exceptional dedication, Lui assembled a top-tier team to bring his vision to reality. Celebrated Napa Valley-based winemaker Anne Vawter was hired to handcraft the premier release. Viticulturist Richard Cleave has been growing grapes in the Okanagan for 38 years and is one of the pioneers of viticulture in British Columbia. He planted and has managed the site of the One Faith Vineyard on the Black Sage bench in the Southern Okanagan since 1992. Industry icon and lifelong British Columbia wine advocate Harry McWatters, is the winery's business advisor and his company handles the distribution of the wine.
"One Faith is the most aggressive winemaking project in the Okanagan Valley when it comes to sacrificing everything for quality," says Vawter. "Bill is willing to do something that hasn't been done before. This is the Okanagan being pushed to its upper limits."
The One Faith Vineyard is a carefully selected site in Oliver on the Black Sage Bench that boasts some of the warmest temperatures of anywhere in Canada, and a complex soil structure that lends elegance and depth to the finished wine.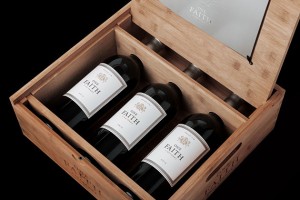 One Faith is made entirely by hand and is extremely labour intensive. Each varietal lot, including Cabernet Sauvignon, Merlot and Cabernet Franc, is fermented in premium first-use French oak barrels that deliver integrated notes. One Faith utilizes specialized barrique techniques that turn the barrique regularly on specially-designed racks to allow for whole fruit cluster fermentation, and results in an achieved balance of fine-grained tannins, a rich and concentrated mouthfeel, perfect oak integration and depth of flavour.
To maximize the intensity of aromatics and flavour, the winery went further to draw off 10-15% from each fermentation, thereby concentrating the final red blend. The drawn wine was bottled separately and is sold under The Girls label, with 100% of the profits being donated to breast cancer research in BC.
The wine was aged for 22 months in French oak barriques, sourced from Tonnellerie Baron, Ermitage and Taransaud barrels, amongst the very best coopers in France. The wine was neither fined nor filtered prior to bottling, preserving the special natural character of the grapes and the soil in every drop, and presenting pure Black Sage Bench terroir.
The 2012 One Faith Vineyards wine offers a complex depth of aromatics, with flavours suggesting chocolate, espresso, cassis, plum, vanilla and cedar. The palate is defined by its perfect balance of fruit and spice, featuring layers of flavour, a supple texture and an exceptionally luxurious length.
With just 144 cases of the 2012 One Faith, the winery has limited sales to just three bottles per person, only available in a custom-milled bamboo, numbered-edition, three-bottle box, at a retail price of $495.