Prize-winning films from the People on the Pipeline Contest will be featured at Pipeline Art, a free public event in Kelowna on Friday, Jan. 9 (7 p.m., Black Box Theatre at 1435 Water St.).
Pipeline Art also features conversations with the filmmakers, displays of pipeline-related art including installation art by middle school students, and will provide updates on pipeline activity in BC and across the country.
The People on the Pipeline Contest is a project of The Eco Art Incubator, a research initiative of the University of British Columbia Okanagan. Filmmaker Denise Kenney directed, starred in, and produced a "mock-fomercial" to launch the contest last May for the best short video expressing thoughts and opinions about the Northern Gateway pipeline after the public hearings across province, overwhelmingly opposed to the construction, led to the federal approval of the National Energy Board's recommendation.
The contest's prize-winners are:
Jaalen Edenshaw and Gwaai (Hluugiitgaa) Edenshaw of Haida Gwaii and their collaborator, Ken Raj Leslie of Waterloo, ON, won the People on the Pipeline $1,000 first prize for their video "Haida Raid 2.1."The judge, filmmaker Helen Haig-Brown, says of "Haida Raid" that it is a "great innovative low-fi animation with a strong song, strong message, and very creative use of different props from Lego to carved puppets."
Tomas Borsa, a Vancouver-based journalist, photographer, and multimedia artist, and Jean Philippe Marquis, a Vancouver-based journalist, photographer, and ethnographic film-maker, won the People's Choice award for their film "Line in the Sand."
Ten-year-old Kelowna resident Rio Mendoza Angle won the Best Children's Video for "Rio's People on the Pipeline."
Mae Glerum from Kelowna and Kate and Tess Lindstrom from Terrace, BC, won Best Teen's Video for "Tubing."
The event will be free of charge and everyone is welcome.
Details about the project can be seen on the website www.peopleonthepipeline.com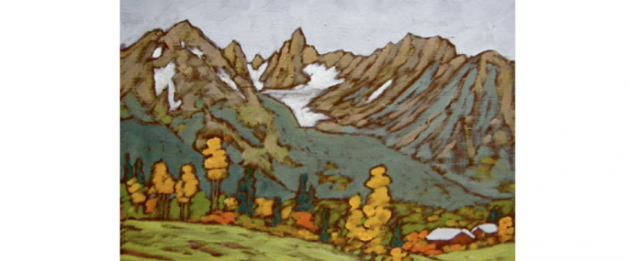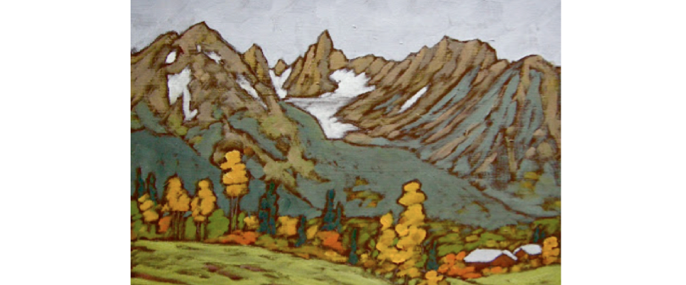 Abandoning Paradise is the BC Arts Council funded painting project of two BC based landscape painters; Peter Corbett and Glenn Clark. The intent of the project is to document (through painting) the landscape of the proposed route of the Northern Gateway Pipeline.