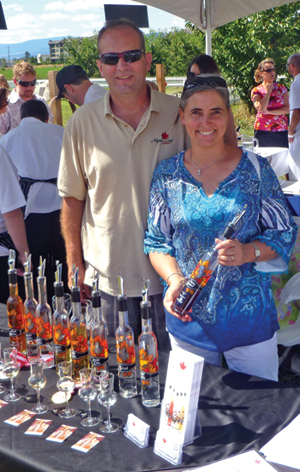 Want a great wine to pair with some fresh, local produce? Following changes in BC liquor laws, the Penticton Farmers' Market has two news stalls offering Okanagan wines and brews.
Marketing Manager Erin Trainer says space limits them to only two vendors, with new vendors rotated into the market each week. Be sure to stop by the Maple Leaf Sprits & the Naramata Bench Wineries booths at the market Saturday, Aug 16.
Operating in the 100 Block of Main St, the Penticton Farmers' Market offers fresh from the farm produce every Saturday from May to October 25.
From it's small beginning in Gyro Park in 1991, the Penticton Farmers' Market has grown into one of the most vibrant and successful farm-to-city food micro-systems in the province. Members are local farmers and home crafters totalling 60 members.
Encouraging public support of food self-reliance is a role of farmers' markets everywhere, and the Penticton Farmers' Market is proud to be part of this movement.
Love these colours. @BCFarmersMarket @PenFarmMarket @VisitPenticton pic.twitter.com/yPVAbB1lrz

— notravelplan (@notravelplan) August 9, 2014