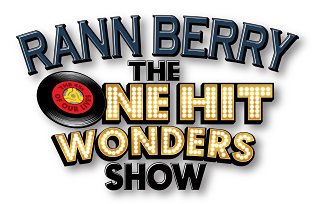 The One Hit Wonders Show returns to Penticton's Cleland Theatre with a very special performance in support of the Penticton Secondary Music Department on Saturday, December 6.
"School music departments struggle to raise funds for instrument purchases and repairs", says Musical Director, Justin Glibbery.
Producer Rann Berry adds, "It's a great opportunity to help out the Pen High Music Department, but we also include the students, not only as the opening act, but those students interested in the entertainment business help out in the areas of set up, lighting, sound and even promotion."
Following a string of sold out shows throughout BC, the group recently returned from a very successful run of performances in Alberta, and is thoroughly looking forward to finishing up the year in Penticton.
Rann Berry and the One Hit Wonders will be performing the full show featuring the 8 piece band, the GoGo dancers and yes....Trent the Bartender.
"The ultimate goal of this show is to bring back those fond memories of the fabulous music from the mid 60s to the mid 70s," says Berry, and so many of the biggest hits from that era are..."One Hit Wonder" songs. This special performance will also include Special Guest opening act, The Penticton Secondary Senior Jazz Band.
Tickets are only $29 and are available at the Penticton Community Centre Front Desk, or by phone at 250-490-2426.