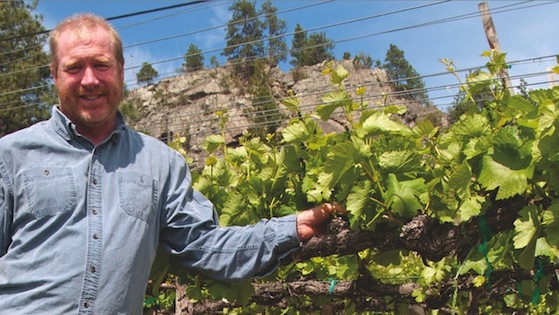 From sparkling wine at Sumac Ridge to surplus wine in the cellar, Mark Wendenberg now heads up a bulk wine brokerage company.
Penticton native Mark Wendenburg has carved out a distinguished career as one of the Okanagan's top winemakers. He grew up on the east bench of Skaha Lake, where his parents Edith and Christian owned an orchard, which Mark and his German-born father converted into a vineyard in 1980.
Mark went to Europe in 1982 to further his education. Stints in New Zealand and Australia and back in Canada followed. In 1991, he was asked to head up the sparkling wine program at Sumac Ridge. But this time he stayed awhile, eventually becoming head winemaker.
"I did everything at Sumac Ridge until I decided to go out on my own and start a consulting business in 2010," he says.
Connecting wine buyers and sellers
For clients, he sees his role as wine consultant as a troubleshooter.
"The first step is to taste the wine, then give them the truth," he explains. Because some wineries now face the challenge of surplus wine in their cellars, he launched a bulk wines brokerage company, WineAspect, with his wife Jacqueline in 2012. "Over the last 10 months, WineAspect has put together numerous buyers and sellers," he says.
Far from romantic, Mark describes his work as "dirty, hot and sweaty. It's hard to go from suckering an acre of vines to a fine dining experience."