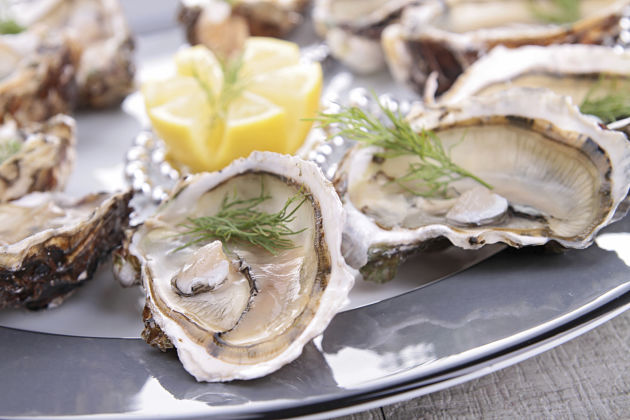 A new and unique restaurant- West Coast Grill + Oyster Bar- will soon open in downtown Kelowna at the Prestige Inn on Abbott Street.
"We're delighted to welcome West Coast Grill to our downtown Kelowna hotel property," says Joe Huber, CEO of Prestige Hotels + Resorts. "Their reputation for impeccable local and sustainable seafood is second to none."
However, the new restaurant will offer more than just seafood. Valerie Lessard, who owns and operates West Coast Grills in partnership with Prestige at four existing locations, explains: "Yes, we're seafood-centric," she says, "and that comes from our home base in Sooke – in fact, we often say that 'the sea is our pantry'. But we also aim to serve compelling flavours right across our menu – from great steaks, salads and burgers to our signature 'Fishermen's Bowl' and fish and chips."
"We're really excited to join in downtown Kelowna's burgeoning dining scene. There is so much growth occurring downtown, and we see a great opportunity to connect local growers and winemakers with our guests," Lessard says. "We're also pleased to host private functions in our newly renovated banquet spaces."
Meanwhile, dynamic young chef Travis Pye is currently at work on the menu, drawing upon ingredients from local suppliers, as well as trusted coastal fish purveyors. "Come for our happy hour 'Buck a Shuck' oysters, sushi samplers, fish tacos and chowders at the Oyster Bar," he says. "Or enjoy a business lunch or social dinner in our beautifully designed dining room. And did I mention our delicious breakfasts and weekend brunches?"
A sense of locality will be reflected on the wine, beer and spirits lists too—restaurant personnel are currently tasting the finest that the Okanagan has to offer—with a keen eye for distinctive styles.
West Coast Grill + Oyster Bar is scheduled to open for breakfast, lunch and dinner, plus weekend brunches, in the Prestige Inn on Abbott Street early in March, 2016.
For more information about West Coast Grill, visit their website.