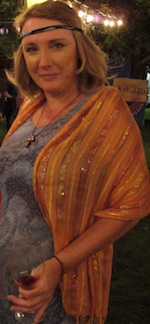 The bbq were fired up, the patio lights a glow and the wine a pouring. Nothing can beat a warm summer's night high on the Naramata Bench and a chance to dine and wine with winery owners, cellar crew and winemakers. Well, perhaps a chance to let out your inner hippy.
Costumes and laughter were abundant at the 2016 Tailgate Party, as the Bench Bohemian" theme honoured the artistically unconventional lifestyles that are so much a part of Naramata history. A once a well-kept secret for the local winery staff, the perennially sold-out Naramata Bench Tailgate Party has become the wine and food event for wine enthusiasts to plan an Okanagan Fall weekend around.
D'Angelo Estate Winery will host the 2017 "Back to Our Roots" party on September 9 with the festivities echoing local farming and tailgate traditions. The tailgate party theme is a salute to Canada's 150th anniversary.
This "let our hair down, pop some corks and celebrate the harvest event" offers an unforgettable night of fabulous evening of wine, food, music, celebration and camaraderie as the sun sets over Okanagan Lake.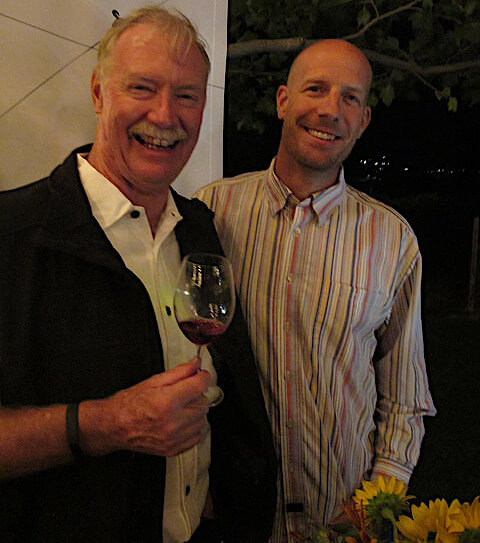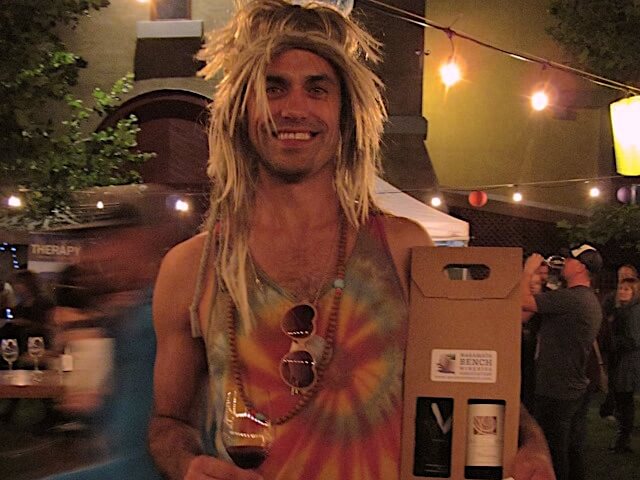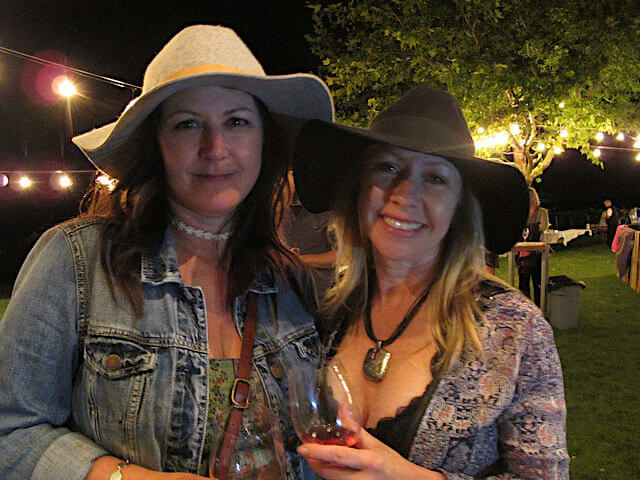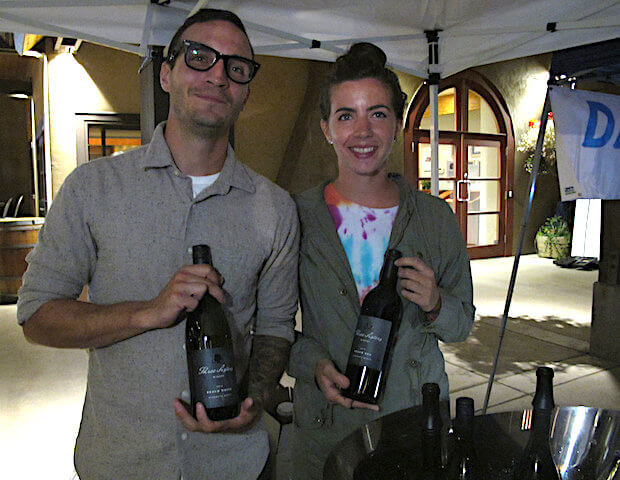 Tickets are $125 (plus fees & tax).
Saturday, September 9, 2017 – 6:30 pm – 9:00 pm.
D'Angelo Estate Winery at 979 Lochore Road, Penticton, BC
Tickets online at http://tinyurl.com/Naramatatailgate2017
Tickets by phone at 1-800-656-0713  (Ask Operator for "Naramata Tailgate Party 2017)
Free and Paid Shuttle Buses
Free shuttle from a specific pick-up point  in both Penticton and Naramata are included with your ticket.
There is also the option for a paid shuttle which, for a fee, will give you more options of pick up and drop off points.
[downloads category="current-issue" columns="1"]