Liquidity Wines has a trio of new releases for the summer, including the 2014 Chardonnay Reserve, 2014 Pinot Noir Reserve and 2014 Pinot Noir Equity. A new VIP experience will gives guests a taste of Okanagan Falls' finest vintages.
With a breathtaking view of Vaseux Lake in British Columbia's Okanagan Valley, Liquidity prides itself on making handcrafted wines that express the individuality of the vineyard, variation of the season and varietal.
Winemaker Alison Moyes and her team are proud to add three new wines to Liquidity's current award winning collection. Liquidity was recently recognized in the National Wine Awards of Canada by WineAlign with a gold award for its 2014 Pinot Noir Estate and two silver medals for the 2014 Chardonnay and 2015 Riesling.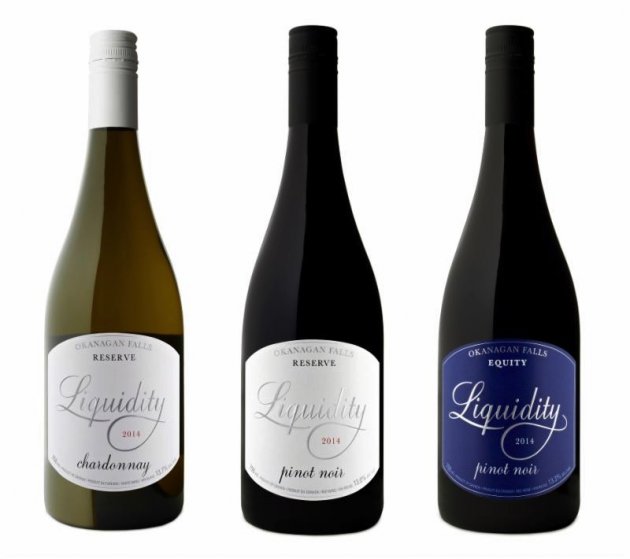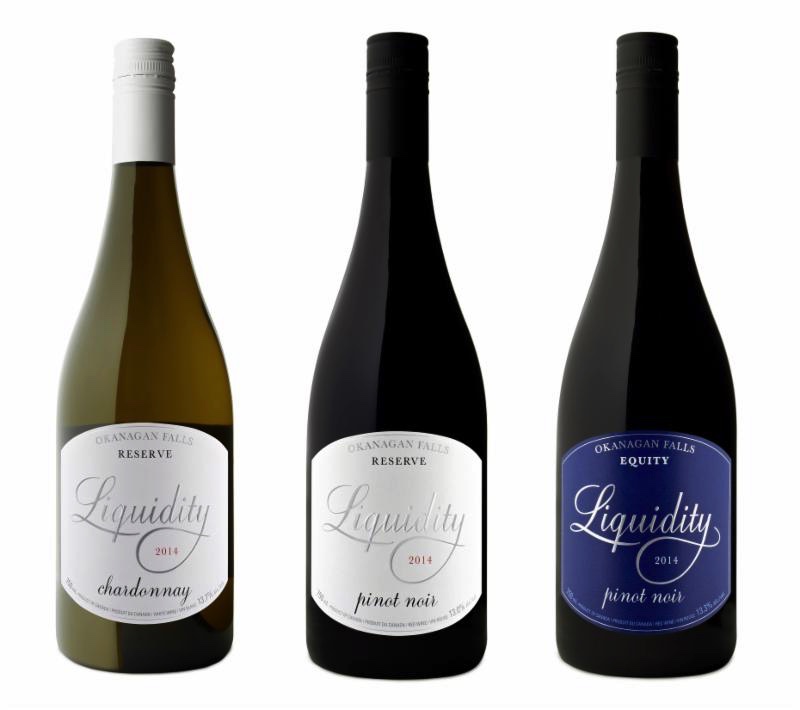 With the new wine releases available for purchase through the winery tasting room, it's worth a trip to this stunning Okanagan Falls winery and bistro. The VIP Tasting Experience ($49 for two people, $98 for four)  includes a private table and a charcuterie platter artfully crafted by awarding winning Executive Chef Rob Walker from fresh local ingredients, such as unique artisanal cheeses and cured meats and seasonal accoutrements.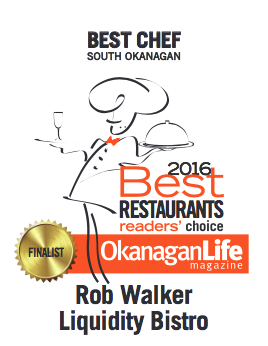 Chef Walker earned a readers' choice Best Chef award in the Okanagan Life 2016 Best Restaurant Awards and Liquidity Bistro took top spot for Best Decor.
The estate-grown 2014 Chardonnay Reserve features toasty notes and a rich nose of vanilla cream, pear, honeysuckle, lemon curd, apple peel and caramel. Flavours of Anjou pear, lime zest, lemon butter, nectarine, white currant and honeycomb linger in a long complex finish.
Building on a strong portfolio of Pinots, the new 2014 Pinot Noir Reserve ($42 plus tax) is a 100 per cent Pinot Noir varietal that has a nose of dark cherry, chocolate and blackcurrant, with nuttiness, smoke, warm spice and earthy notes. This medium-bodied wine is well balanced with silky tannins and flavours of Saskatoon berry, blueberry, damson plum, lingonberry, pomegranate and a hint of black forest cake; with some subtle smokiness and a long finish.
Liquidity's small batch 2014 Pinot Noir Equity ($56 plus tax) is a complex and elegant 100 per cent Pinot Noir wine that has concentrated aromas of strawberry, cherry, raspberry compote, marshmallow, warm spice, violets and tea. It offers rich flavours of blackcurrant, juicy dark cherry, liquorice, baking spice, brambleberry, smoke and vanilla, which is balanced with good acidity and bold dusty tannins.
The tasting room is open daily from 11:00am to 6:00pm. For  VIP Tasting Experiences, reserve in advance online at Liquiditywines.com.
---