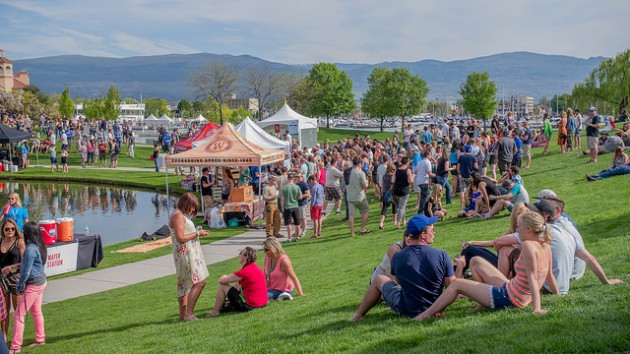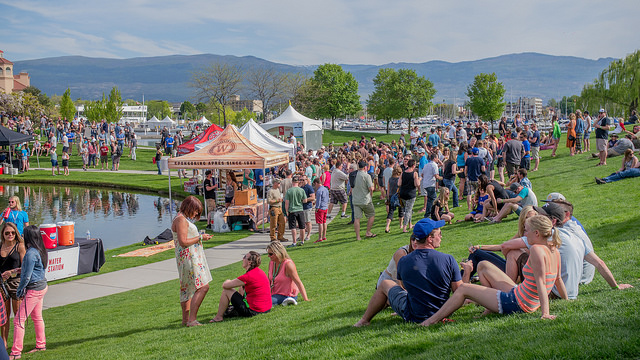 Tickets for the Great Okanagan Beer Festival's main event go on sale on February 4. The Main event will be held at Waterfront Park in Downtown Kelowna on Saturday, May 14, 2016.
This year attendees can expect several bands playing on the Island Stage along with multiple Great Okanagan Beer Festival Concert Series events at local venues around downtown Kelowna.
"Returning to Kelowna for our 2nd year in a row, we feel that the Great Okanagan Beer Festival will be bigger and better than last year," says  Jordan Stanzack, Producer of Great Okanagan Beer Festival. "We've been looking forward to this event since the inaugural event ended, especially because the festival signifies that summer has officially arrived."
Forty-two breweries have confirmed, and spectators can expect upwards of 120 different craft beers to taste while enjoying the beautiful beaches of Waterfront Park Downtown Kelowna.
"The Great Okanagan Beer Festival is not just another beer festival. Last year we really enjoyed it because it was a chance for us to have face time with an emerging market, for us," says Chris Bjerrisgaard, Marketing Manager for Parallel 49 Brewing.
In 2015, the Great Okanagan Beer Festival hosted 40 breweries, had over 2000 attendees, around 100 types of beers were poured at the main event and the weather was 30 degrees and sunny. This year we are expecting upwards of 3,000 attendees for the main event.
Advanced general admission tickets for Saturday, May 14, 2016 will cost $35 and V.I.P. tickets will cost $70 and can be purchased at www.gobf.ca.