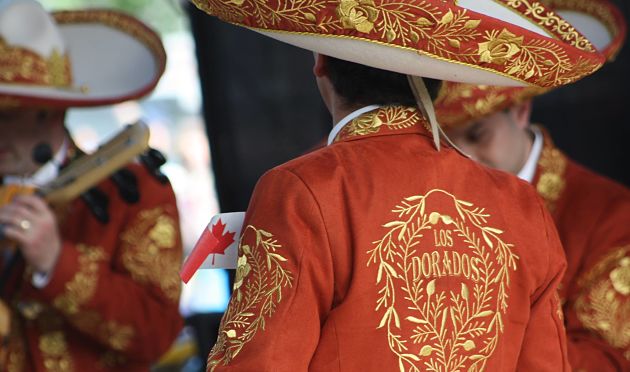 Kelowna is welcoming the Mexican spirit. Los Dorados is Canada's premier 12 piece mariachi ensemble an all-star collection of musical talent playing the finest of Mexican traditional music, with their own unique northern twist.
Mariachi los Dorados will be performing September 13 at the Kelowna Community Theatre.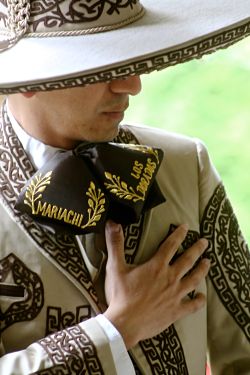 "We wish to bring to Kelowna the spirit of Mexico, our food, our music and our culture," says Mexican Fiesta Production. Doors open at six, there will be Salsa and Latin dancing, a Mexican "Tienda" (store), "Discada" Tacos, Mexican dessert cake, prizes and lots of fun.
Established in Vancouver, BC in 2003 under the leadership of bandleader, vocalist and guitarist Alex Alegria, Los Dorados have been sharing the passion, love and respect for this internationally recognized art form.
"There is something very mystical about mariachi music," says Alegria. "It always tells a story, with its great mixture of culture, history, romance and elegance. It's a musical style that brings people together, no matter who they are."
For over a decade, Los Dorados have played at events and festivals across western Canada, in the US and Mexico, with feature performances at the 2010 Vancouver Winter Olympics, the Calgary Stampede and a number of times at the Guadalajara International Mariachi Festival.
Tickets still available at Los Jarros inside RONA Kelowna, Los Jarros West Kelowna, KIWO Mexican Market or online at www.etickets.okbc.tv . Price $32.
A  collection of  non-perishable donations for the Kelowna and West Kelowna Food Banks will be taken. Food items needed included canned meat, pasta, rice, peanut butter, tomato sauce, chunky soup, canned soup and baby formula.