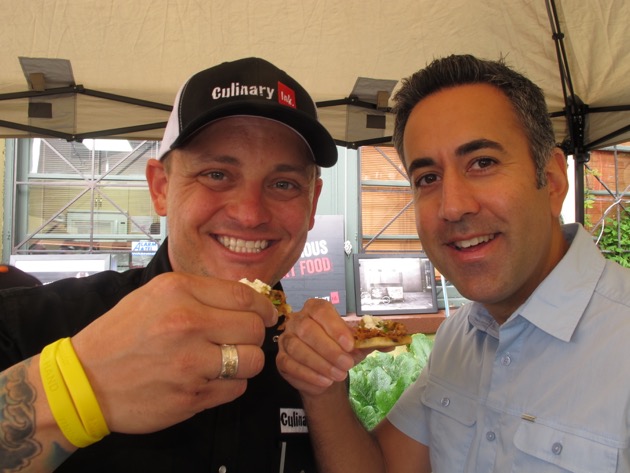 The Top 10 semi-finalists for the 12th Annual Small Business BC Awards have been selected and seven companies are from Kelowna. The Top 5 will be announced on January 30. The winners will be honoured and celebrated on February 26 at the Small Business Awards Ceremony in Vancouver.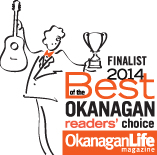 Among the nominees are two award winners honoured in the 2014 Best of the Okanagan awards, including Kelowna's Float Space nominated for Best Emerging Entrepreneur. The readers of Okanagan Life magazine voted Float Space Most Unique Business in the the Central Okanagan. The company offers weightlessness floats in salt water to provide deep relation, relief chronic pain and enhance creativity.
Also up for small business award is the The Greenery Garden Centre in the category Best Online Marketer. The readers of Okanagan Life magazine voted the Kelowna nursery Best Garden Centre in the the Central Okanagan.
Other  semi-finalists include: Culinary Ink GastroVentures Ltd. for Best Emerging Entrepreneur; CoreHealth Technologies for Bests Workplace and Best Company; Nourish for Best Concept; prosche-ella for Best Concept and Soil Mate for Best Concept.
"This is a huge honour; with Small Business BC's help we can take our foodbikes across North America," says Donnie Ungaro, Chef Executive Officer, Culinary Ink. "Together we can change the world, one lunch at a time! Thank you to our family, friends and our wicked awesome fans for supporting us. We will make you proud."
Culinary Ink partnered with three local non-profits to launch Kelowna's first food bikes last fall. Profits from the food bikes' lunch sales will support the work of the Metro Community, Kelowna Community Food Bank and Soles for Souls as well as provide much- needed employment.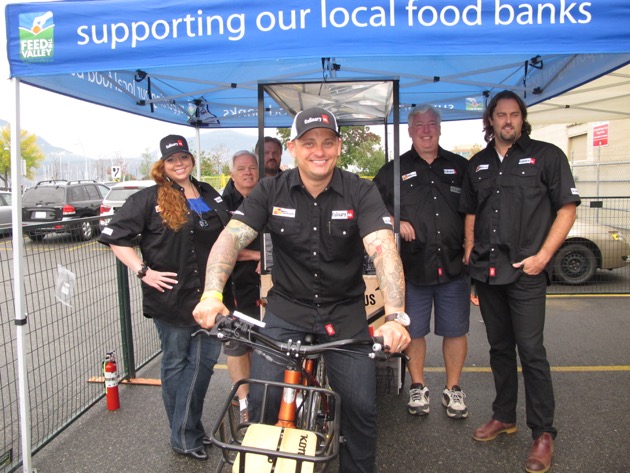 The Top 5 small business nominees, announced on January 30, will be invited to give a Dragon's Den style pitch to the judging panel. Winners will receive the Premier's Prize of $1,500 cash, a one-year all-access pass to Small Business BC education and resources, and one-on-one business mentorship opportunities.
Since its inception in 2003, the annual Small Business BC Awards have become one of the largest and most widely-recognized contests in British Columbia. Last year, 470 local small businesses were nominated, from 55 communities, across the province.
The awards acknowledge the contribution that over 400,000 small business owners and entrepreneurs in our province make to their local communities and the global economy. After all, 98 per cent of businesses in BC are small businesses, and the Thompson Okanagan region is home to 59,000 of them.
Top photo: Social entrepreneur Donnie Ungaro shares a bite with Kelowna Mayor Colin Basran.
(Photos by Yvonne Turgeon.) 
Most Uniques Business – Best of the Okanagan
[WPBUSDIRMANMVIEWLISTINGS category= 682]