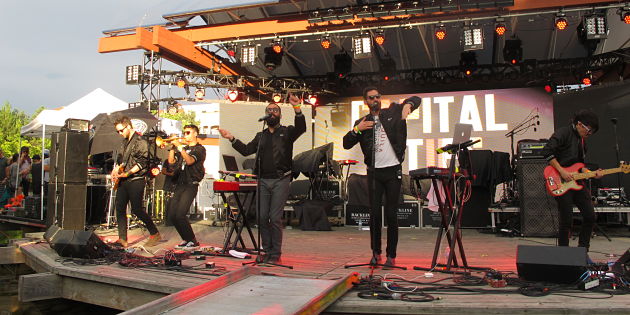 Keloha Music & Arts Festival set for Kelowna's Island Stage from July 11-13 will attract 15,000 music fans for three days of live performances by some of the biggest names on the indie and alternative scene. Headliners this year include The Naked and Famous, Local Natives, KONGOS, Sky Ferreira, Monster Truck and The Mowgli's.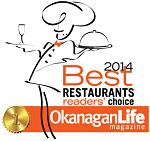 As the sun sets each day on Keloha's waterfront paradise, the fun continues with the After Party Series. Keloha is proud to host over 40 artists at seven downtown Kelowna venues, including Doc Willoughby's (votes Best Pub/Sports Bar in the Central Okanagan), Habitat, Flashbacks, The Grateful Fed, The Train Station Pub, Tonics and Sapphire.
This year's After Party Series will feature performances by Dirty Radio, SkiiTour, Redeye Empire, The Gaff, One Bad Son, Blondtron and Mama Miche, Dope Soda, City Walls and many more. A number of on-site festival performers such as The Balconies, The Harpoonist & the Axe Murderer, Jon and Roy, Shred Kelly, Bestie and more will return for evening performances as well.
After Party Series wristbands can be purchased online for only $39. Wristband holders will receive free entry into any official after party venue. Entry will be held at each venue for wristband holders prior to 10:30 pm and when a venue is at capacity, wristband holders will also receive priority entrance.
Visit www.keloha.com/lineup/after-parties for full after party lineup, schedule and to buy festival tickets and after party wristbands. 3-day General passes start at $99 and 3-day Platinum passes are $199.