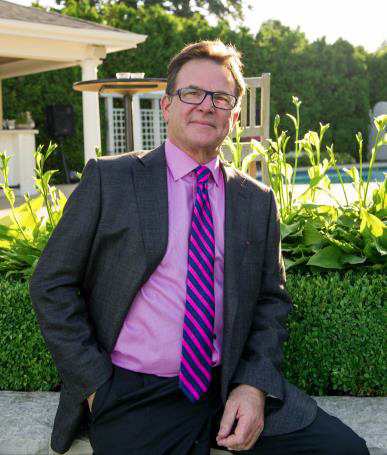 Together with Liquidity Winery, Okanagan College is presenting the third installment of its popular Wine Talks series on Tuesday, Oct. 24 at the College's Penticton campus.
The third event will feature a single keynote speaker whose recognition and distinction in the industry is notable.
John E. Peller, LLB, is the Chair and CEO of Andrew Peller Limited. His company's brands include a growing number of Okanagan wineries, among them are Sandhill, Calona Vineyards and Red Rooster. Andrew Peller Limited made headlines this month when news broke of a $95-million-dollar deal to acquire three additional Okanagan wineries: Black Hills Estate, Gray Monk Estate and Tinhorn Creek Vineyards.
"The topic seems very timely," says Jim Hamilton, President of Okanagan College. "This event has been well attended by our community and has brought a lot of value to the industry and I expect to see that trend continue with our third event."
Peller began his legal career in 1980 in Hamilton, Ontario where he practiced corporate and commercial law. He spent a year in France attending the L'institute de Touraine for six months and worked for six months with DeLuze, the wine subsidiary of Remy Martin. He spent the next four years in New Jersey working with Nabisco Brands Inc., first as Manager, Corporate Planning and Development and then as Regional Marketing Manager for the Grocery Products Division (North East Division).
---

---
He joined Andrew Peller Ltd. in 1989, assuming the role of Vice President, Sales and Marketing Planning. He was appointed to the Board of Directors in 1990 and to the position of Executive Vice President, Sales and Marketing in 1991. He became President and Chief Operating Officer in 1992, then President and Chief Executive Officer in 1994. He is currently Chair and Chief Executive Officer.
"This is a unique opportunity to hear from a leader of the Canadian wine industry," says Ian MacDonald, owner of Liquidity Winery. "John's bold vision continues to shape the future of this business."
Wine Talks will be held on Tuesday, Oct. 24 at the Penticton campus of Okanagan College (room PC 113, 583 Duncan Avenue West), from 7 to 9 p.m., including a coffee and wine break. Tickets are $20 and can be purchased online at www.okanagan.bc.ca/winetalks.