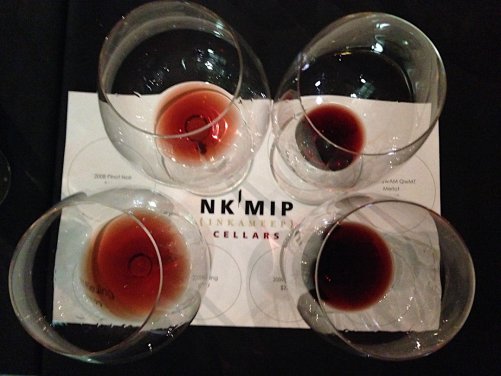 Whenever you're invited down to a cellar, say yes. Your palate is in for an adventure. It may be a fresh young wine offered by the winemaker for an early tasting straight from the barrel or perhaps a well aged bottle showing its age in all the right ways.
Nk'Mip Cellars in Osoyoos recently hosted a cellar tasting of their library wines. And what's a library wine you ask?
"Library wine" can refers to any wine that is being kept or cellared away. Often though it is part of a collection, where a winery is keeping a collection of each vintage year and watches as it grows in complexity, colour and taste.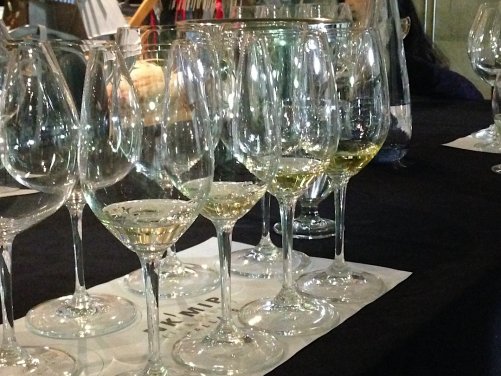 Some offer library wines for special tours or at events, often promoted as a vertical tasting. During a vertical tasting you'll be able to sample a variety of vintages – or harvest years – of the same wine from the same winery. Set for September 30, Black Hills Winery is hosting an astounding 18-year vertical tasting of their signature Note Bene wine, from it first release in 1999 to a barrel sample of the 2016 vintage. Tickets are $199.
As the Okanagan wine industry ages, many are now offing library wines for sale. Most reds will age well and white wines high in acidity, like Riesling, are great to cellar.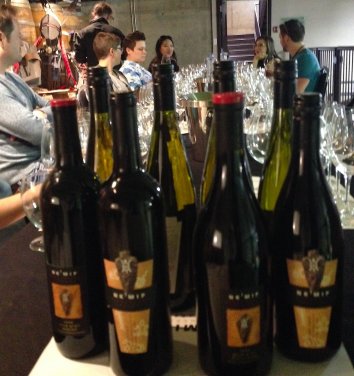 At Nk'Mip as we worked our way through four select years of Riesling,  we saw how age affects the colour, taste and nuances of the very same wine, produced from the very same vineyard.
Nk'Mip also offered vertical tastings of aged 2008 Pinot Noir and their recent release. We were able to compare a similar sampling of their estate Merlot, produced in limited qualities for their reserve tier: Qwam Qwmt (pronounced kw-em kw-empt). In the Okanagan language spoken by the Osoyoos Indian Band, the name translates to 'achieving excellence.'
After the tasting, I headed up to the wineshop to purchase the 2007 Riesling. After all, I have an anniversary coming up and what better way to celebrate my first decade in the Okanagan.
Often not advertised, it's always worth the ask for a library wine at the wine shop. Your inquiry may just be rewarded with a stunning ten-year old vintage.