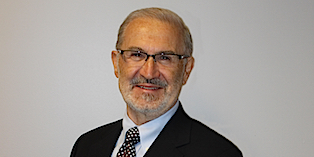 It is with great enthusiasm that I step into my new role as Interior Health Board Chair. In the spirit of new beginnings, I want to provide some highlights from the past year and an update moving forward.
Last year saw many milestones, not the least of which was within our cardiac surgery program. Although based in Kelowna, it serves the entire region, allowing people to receive surgery closer to home rather than travelling to the Lower Mainland. In November the program marked completion of its 1,000th open heart surgery. More than 1,000 surgeries and the outcomes have been excellent. The team has really raised the bar and has already been receiving awards.
Building on our successful surgical program, the new Interior Heart & Surgical Centre (IHSC) currently under construction in Kelowna will benefit patients across Interior Health by providing the highest level of medical care ever seen in the Interior, through an integrated critical care facility supported by a full range of clinical supports. The IHSC opens to patients in September 2015, and the fourth floor perinatal (maternity) unit will open in spring 2016.
The $325 million Patient Care Tower at Penticton Regional Hospital continues to move forward, with an RFP expected to be released to the short-listed proponents in February. This project will enhance access to services and improve patient care through the consolidation of programs currently distributed throughout the hospital.
The completion of inpatient units at Vernon Jubilee Hospital continues to move forward. Construction is expected to be complete in late fall 2015, bringing a total of 60 beds to the previously shelled-in top two floors of the hospital.
In August, a terrible accident brought out the best in our employees when a bus crash occurred near Merritt. Forty-four patients were transferred to three of our hospitals: Nicola Valley Hospital & Health Centre in Merritt, Royal Inland Hospital in Kamloops, and Kelowna General Hospital. Staff, physicians, volunteers, and administrators acted quickly to prepare for and treat patients. The board and I were extremely impressed with the quick and professional response.
As in other places in the world, particularly rural areas, recruitment for physicians and expert staff remains a challenge. To further support our communities in ongoing recruitment efforts, Interior Health recently created the Guide to Successful Long-term Physician Recruitment and Retention. This guide is now available on the Better Here physician recruitment website and is a great resource to support family physician and specialist recruitment.
Looking forward, we can expect to see an even greater focus on health promotion, primary care, integrated community care and chronic disease management to further decrease demand on hospital and residential services. There has been great collaboration between hospitals, family doctors in local Divisions of Family Practice, and community programs.
We continue to promote improved public health as that keeps people home where they want to be and helps relieve pressure on hospitals.
We are also embracing new approaches to care. For example, last year we launched a new surveillance nurse program, where nurses check in and monitor low risk clients via regular phone calls. Interior Health has and will continue to be at the forefront of using technology to meet patient needs. The use of telehealth has grown to include more than 20 different medical fields, with nearly 55,000 patient uses per year throughout Interior Health.
In closing I'd like to recognize the incredible people that make up Interior Health. We have 1,500 physicians, 19,500 staff and over 4,800 volunteers, each one dedicated to doing all they can to contribute to the provision of quality care. Health care is fascinating and complex. It touches each of us at one time or another, often while we are at our most vulnerable time. I am very proud to do my part in helping guide the organization as we meet new challenges and celebrate our successes.