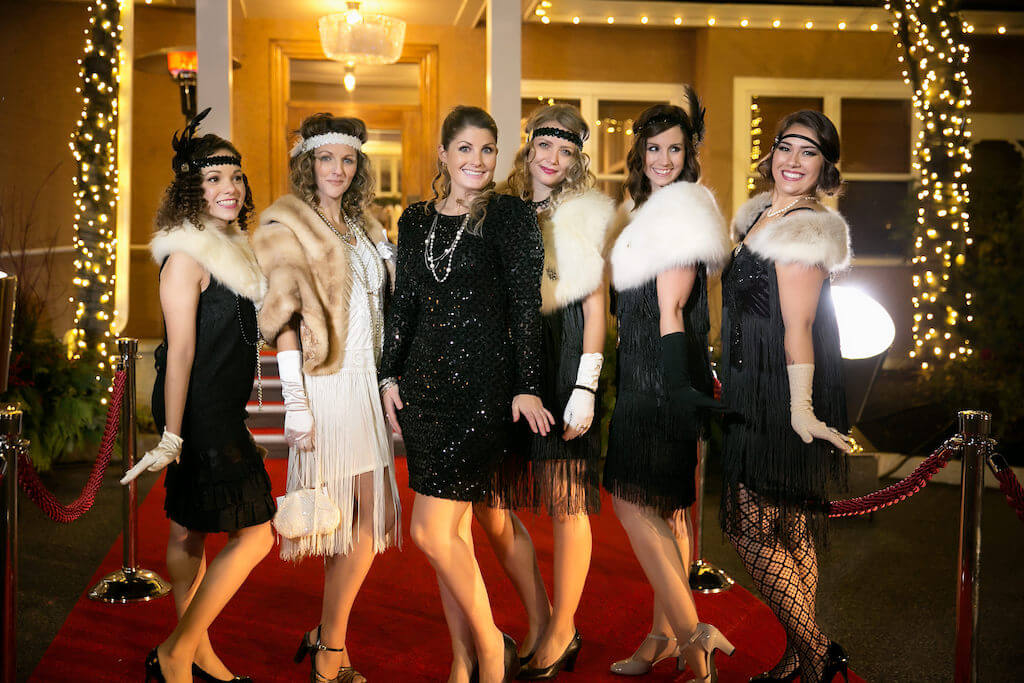 Hotel Eldorado kicking off the holiday season in style—and benefiting an important cause—with the Innkeeper's Gala set for Saturday, November 25.
The proceeds from this year's event are in support of the KGH Foundation's Better Together campaign to open JoeAnna's House, a home away from home for families travelling to Kelowna General Hospital for care.
As one of the region's most celebrated hospitality properties, Hotel Eldorado warmly welcomes thousands of guests every year as Kelowna continues its rise to becoming one of the most popular tourist destinations in the country.
At the same time, KGH has emerged as a regional centre for health care excellence, serving as the referral hospital for over 750,000 residents in BC's southern interior.  It is no longer the case that patients needing specialized care are travelling to Vancouver or Calgary.  Housing their families however, has become a matter of growing concern.
JoeAnna's House is set to change that by providing on-site, short term accommodation to the families of children and patients who are required to travel for care.
"We are grateful that Kelowna has become a world-class tourist destination, but recognize the hardship this creates for families who have no choice but to be here," says Ted Callahan, president and CEO of Argus Properties and owner of Hotel Eldorado.  "JoeAnna's House is about keeping families together when they need it the most."
"We are proud to be able to fundraise for this important cause," adds Sean Coward, general manager Hotel Eldorado."Our team generously donates their time recognizing that JoeAnna's House is such a wonderful representation of the spirit of generosity of this community."
Since its inception in 1989, Innkeeper's has contributed over $868,000 to advancing patient care in the region.
The Gala has always been a great opportunity to gather friends or co-workers for a fun night out. With the purchase of their ticket, guests can expect nothing less than the best in live entertainment, delicious food stations and an exhilarating selection of local wine and craft beer.  The event will run from 7:00pm – 11:00pm at the Hotel Eldorado.  Tickets are at $225 each.
To purchase tickets, visit hoteleldoradokelowna.com/upcoming-events or call 250-862-4438. Guests are invited to make a night of it and take the 'El'evator home for $550, which includes two tickets and overnight accommodation.
The Kelowna General Hospital Foundation is an independent, volunteer-driven charitable organization committed to enhancing the delivery of healthcare to the patients of Kelowna General Hospital and its associated facilities.